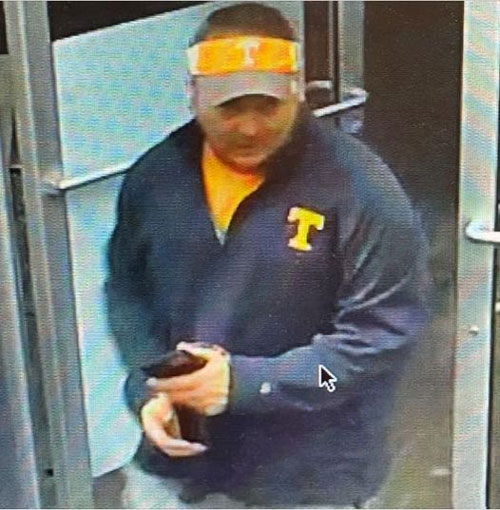 Florence Alabama Police Department

Detective Butler is asking your help in identifying this male. He is a suspect in a theft case from Five Below.
Contact Det. Butler at 256-760-6583 if you have any information.

---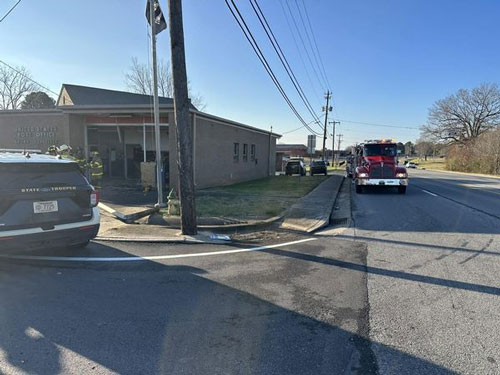 Lawrence County Fire & Rescue Tennessee

12-10-2023

Lawrence County Fire Rescue units are on scene of a motor vehicle crash involving a structure in the Leoma Fire District. No serious injuries have been reported.


---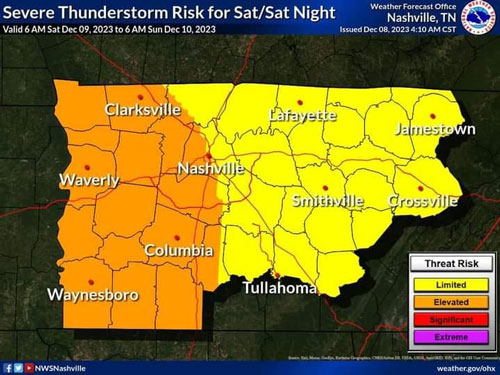 There is an elevated risk for strong to severe thunderstorms on Saturday afternoon through the overnight hours. Primary threats are damaging straight line winds and heavy rain.
Please make sure that outdoor holiday decorations are secure and monitor developing weather conditions.
---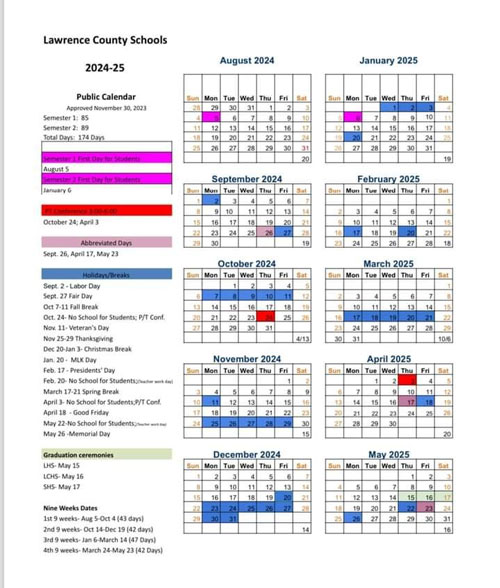 ---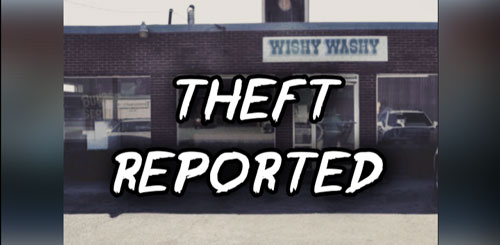 Lawrenceburg Police Department was dispatched to local Laundromat after a male subject's clothes were stolen.

The Lawrenceburg Police Department was dispatched Friday to Wishy Washy on Hicks Street in reference to a theft.
Upon arrival the officer spoke with a male subject who stated he placed his clothing in a dryer then went out on a delivery for Doordash only to return later, and notice that his clothing were gone.
The male subject reported various clothing items missing which included jeans, t-shirts, towels, and socks that were estimated at a value of approximately $140.
At this time no further information is available
---
Trial date set for former Killen Police officer indicted for sex crimes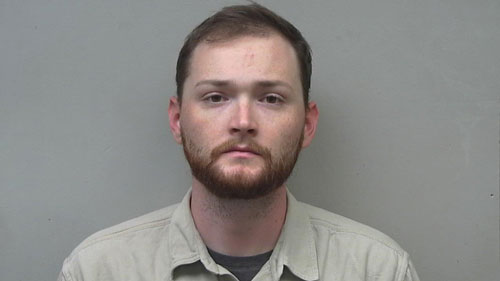 ---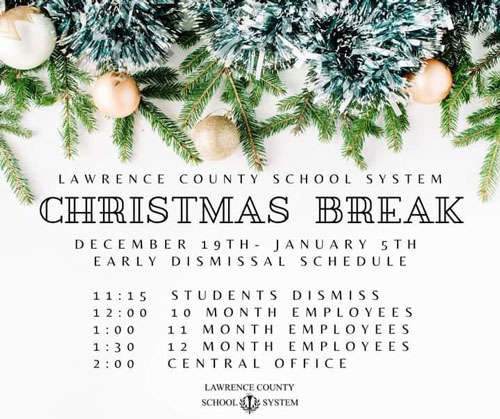 ---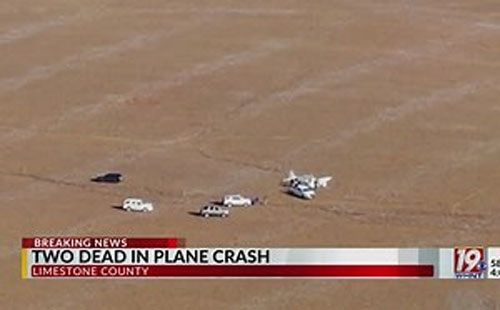 2 dead in plane crash near Highway 127
LIMESTONE COUNTY, Ala. (WHNT) – Two people are dead after a plane crash in the Elkmont area Monday afternoon.
According to the FAA's Public Affairs Specialist, a twin-engine plane crashed in the area of Highway 127 and Witty Mill Road around 11:20 a.m.
Limestone County Sheriff Josh McLaughlin confirmed to News 19 that two men were killed in the crash.
---
Lawrence County woman reports theft that occurred in her driveway on Thursday.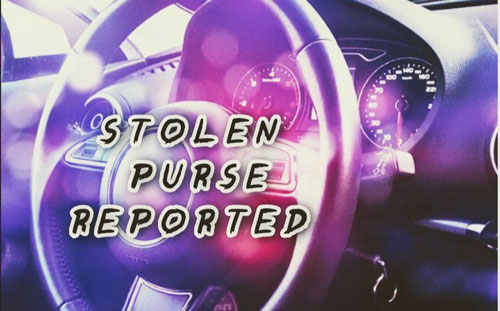 ---
A large scale marijuana growing operation busted inside old Tennessee church.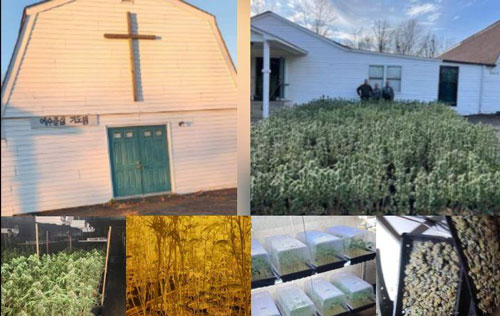 ---
Maury County Firefighters responded to a head on collision with two patients down a 15 foot embankment.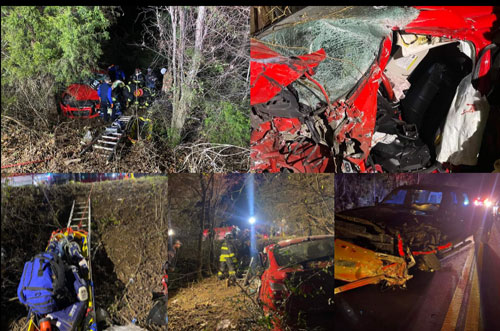 ---
Loretto Police Department assisted the St Joseph Police Department, and the Lawrence County Sheriffs Office in a search warrant that resulted in a bust of drugs, money, paraphernalia, and a firearm.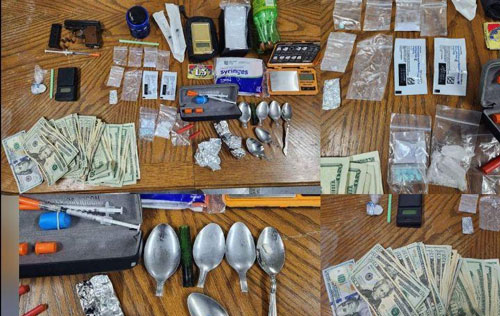 ---
The 22nd Judicial District's newest Circuit Judge is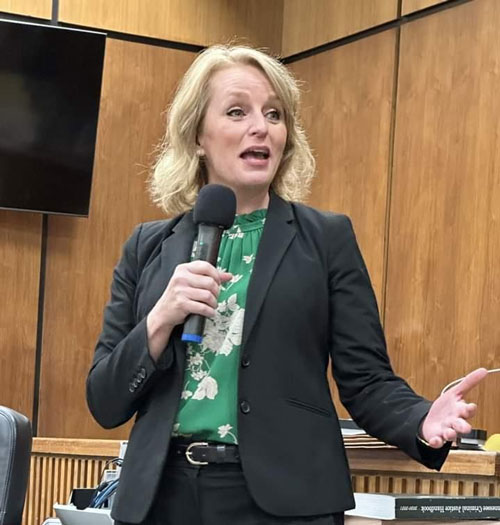 ---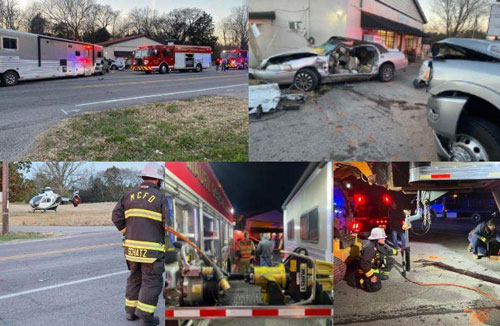 Maury County Firefighters responded to a collision with entrapment where lifeflight was dispatched to the scene.
Maury County Fire Department released the following information and photos:
"FOR OFFICIAL RELEASE:
On Monday, 11/27, @ 3:52PM MCFD responded to a two vehicle collision involving a 42' horse trailer at the corner of Culleoka Hwy and Hayes Denton Rd. The trailer did not have any equine on board.
Responding units: Rescue 1, Engine 1, District Chief 3, Deputy Chief, and Chief Periut.
Arriving units found a patient heavily entrapped and went to work with hydraulic tools to free the occupant in 14 minutes. The patient was airlifted in critical condition to VUMC by VUMC Lifeflight.
Units remained on scene assisting with the recovery of the horse trailer onto another vehicle to open the roadway.
#TeamMaury #seatbeltssavelives"
---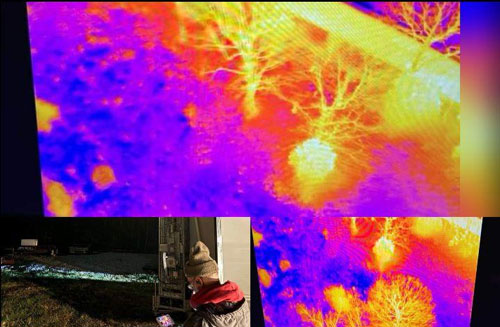 Ethridge Fire Department uses drone to help locate missing person.

Ethridge Fire Department on Thursday stated that last night drone operation was a success.

Units use their drone technology to search a large area for a missing person.
The person was located with no injuries and returned to safety.

---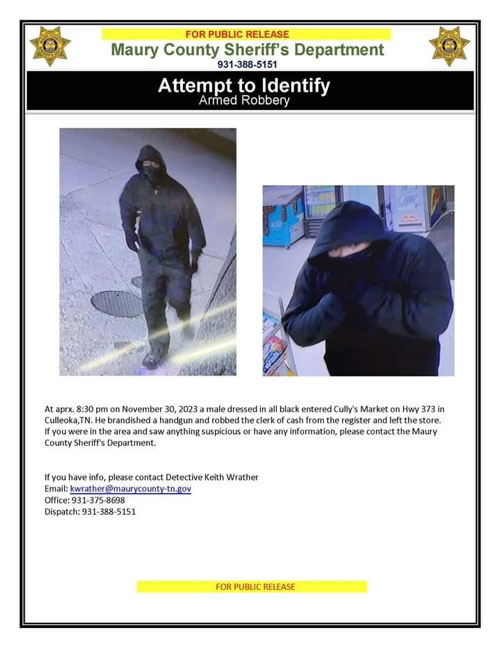 ---
ETHRIDGE FIRE DEPARTMENT
Official Press Release:Update
November 29, 2023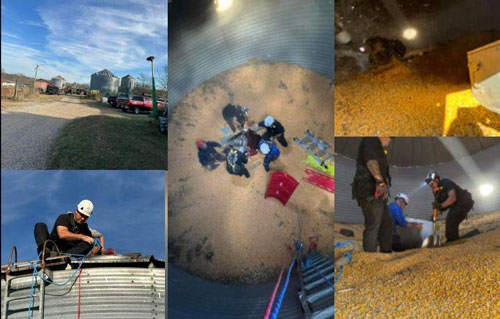 ---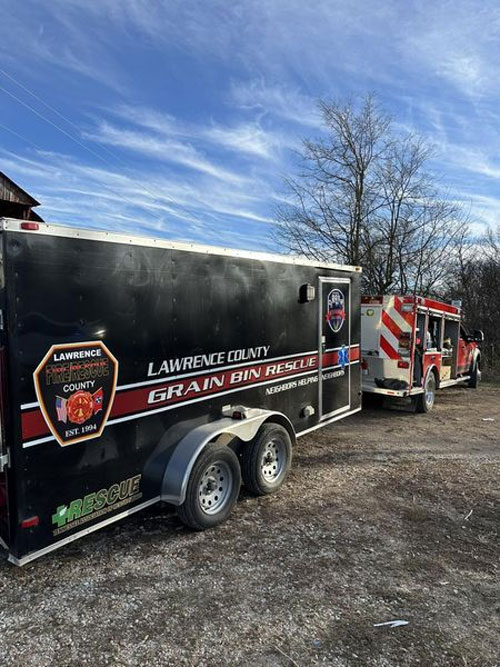 11/29/2023
For Immediate Release:
Subject: Active Grain Bin Rescue
Lawrence County Fire Rescue units and Lawrenceburg Fire Department members are currently operating on a grain bin rescue in the Henryville Fire District.
Simultaneously units are responding to a vehicle fire that is endangering a structure.
---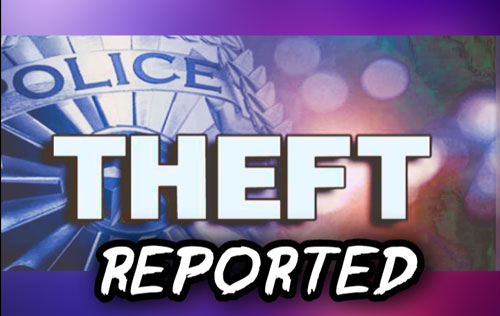 The Lawrence County Sheriffs Office are investigating reports of two missing motorcycles that are believed to have been stolen.
Lawrence County Sheriffs Office are seeking the public's assistance in locating two motorcycles that may have been stolen from a property on Brace Road.
One is a blue Yamaha that is missing a rear seat and a red and white Harley that was last seen on November 21st.
The estimated total loss is $5,000.
If anyone has any information regarding this case please contact the Lawrence County Sheriffs Office.
---
Columbia Police Department need assistance with identifying the individual in the picture.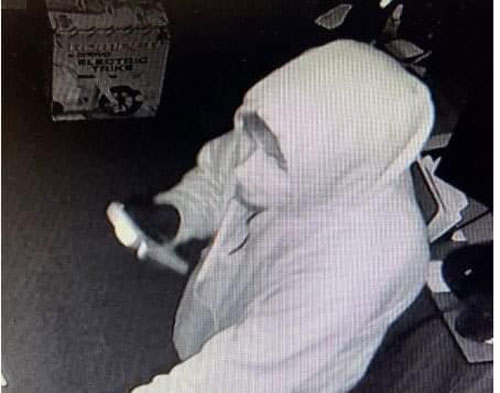 ---
Wilson County Sheriffs Office have arrested suspect regarding the Monday morning murder of a 40 year old man.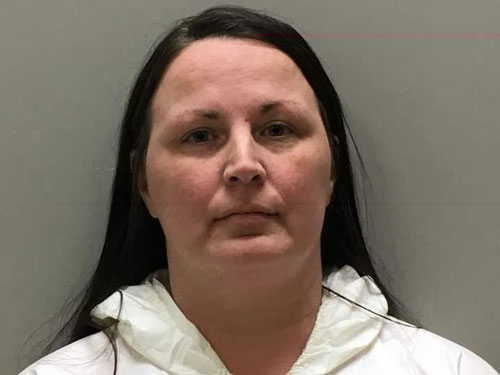 ---
'I tried to kill her': Man charged after stabbing daughter multiple times with kitchen knife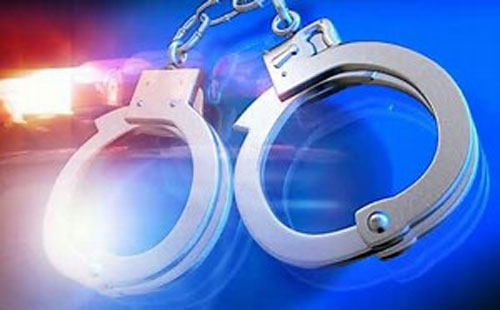 ---
---
HARDIN COUNTY, Tenn. — Authorities are investigating a missing persons case in Hardin County.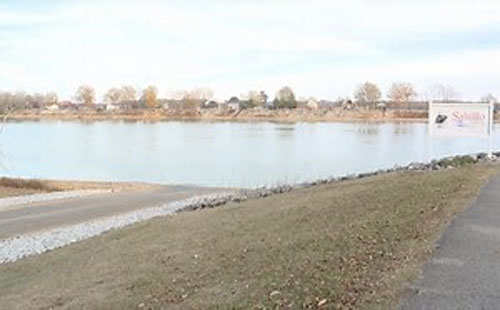 ---
Loretto Man Dies In Alabama Crash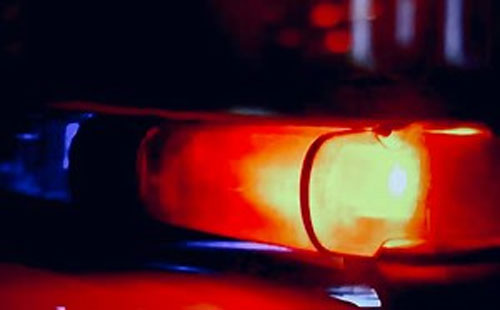 ---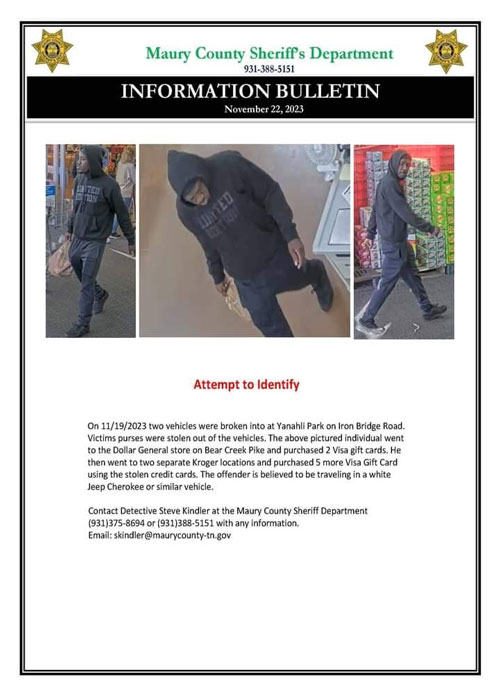 ---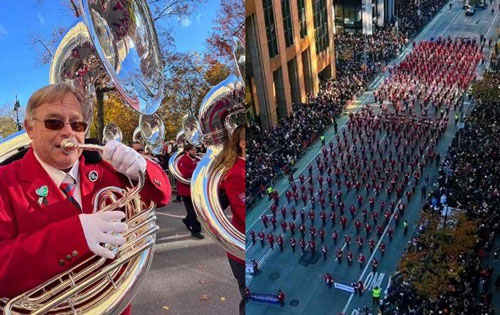 LCHS Big Gold Machine shared their excitement for their band director, Darrell Boston who performed Thursday in the Macy's Thanksgiving Day Parade.
"We are so proud of you, Darrell Boston!!!!
---
3 injured after head-on crash in Maury County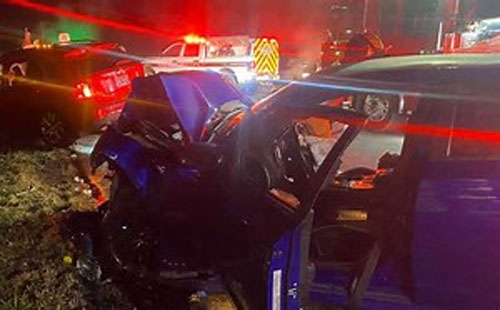 ---
Maury County Firefighters responded to a wreck involving 3 vehicles where the Tennessee Highway Patrol took one driver into custody.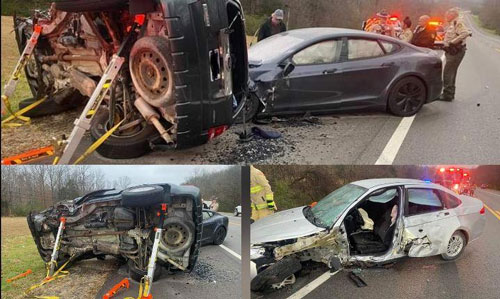 ---
Maury County Firefighters responded to second home explosion this week.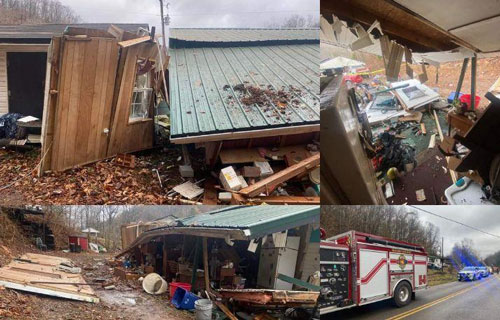 ---
Maury County Firefighters were dispatched to a wreck where they arrived to find a vehicle down a 50-75 foot embankment.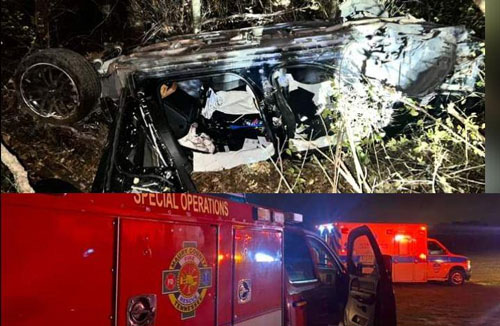 ---
Maury County Firefighters responded to a house explosion on Sunday night.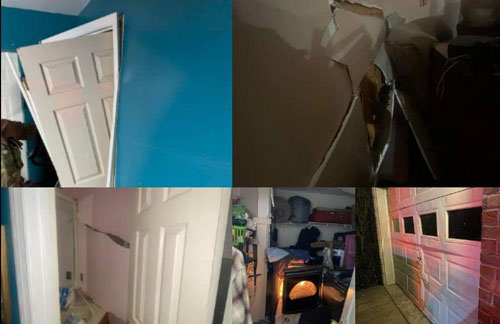 ---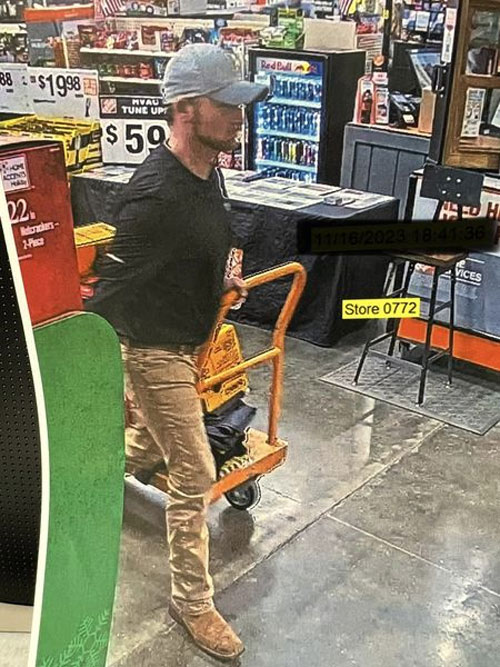 Pulaski Police

Please help us identify this individual.
If you have any information please call us at 931-424-4404 or send us a direct message.
Thank you!
---
---
LORETTO, TN - LOCAL FILM, "CHRISTMAS AT KEESTONE" to begin streaming on Prime Video and other popular channels.
The locally shot, edited, and produced film "Christmas at Keestone" will be available to watch on streaming platforms. The romantic comedy will be available starting Thanksgiving Day, Thursday, November 23, on Amazon Video, VUDU, Apple TV, Google Play, YouTube, and other popular digital channels.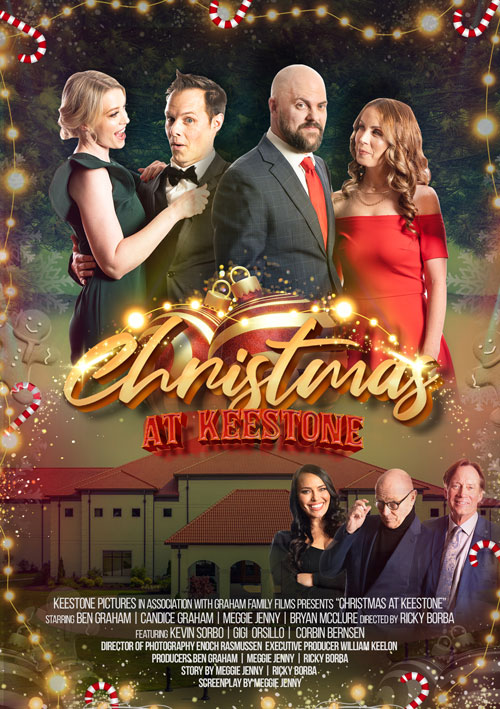 ---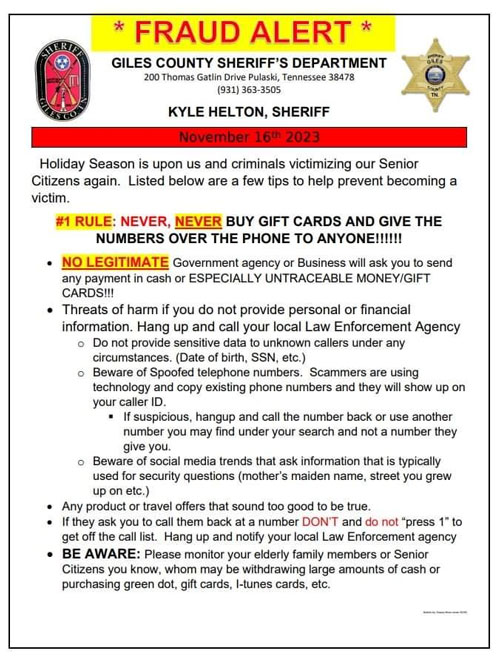 ---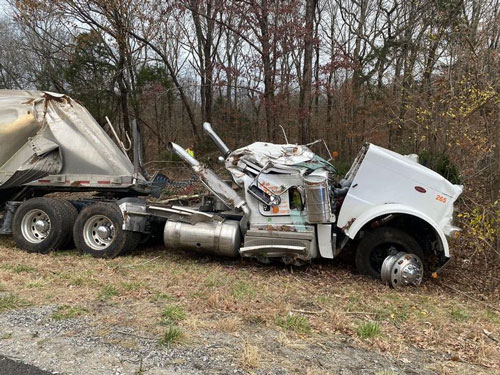 Maury County Fire Department

Miraculously the driver of this truck on I-65 walked away from this incident this morning with minor injuries.
---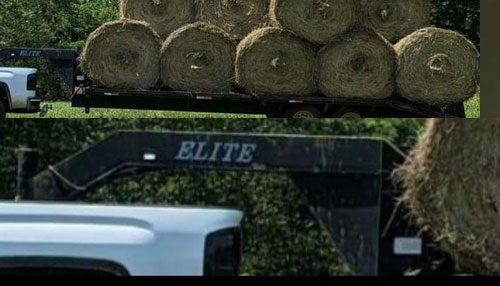 Wayne County Sheriff's Office is seeking the public's help in locating a black 20' Elite goose neck trailer that was reported stolen Monday, November 13th, 2023 from a farm on Gallien Road.
If you see a trailer matching this description or have knowledge of its whereabouts please contact the dispatch center at 931-722-3613 or the criminal information tip line at 921-722-2300
---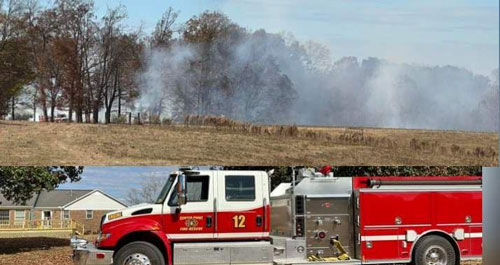 Breaking News: Lawrence County Firefighters are on the scene of an active brush fire.

Lawrence County Fire and Rescue just issued the following release:
"11-16-2023
11:45 AM
Lawrence County Fire Rescue units are currently operating on the scene of a large brush fire in the Center Point Fire District.
Units are also protecting neighboring properties and exposures.
---
---
---
---
---