FOR IMMEDIATE RELEASE - DEPUTY VEHICLE STRUCK WHILE ON SCENE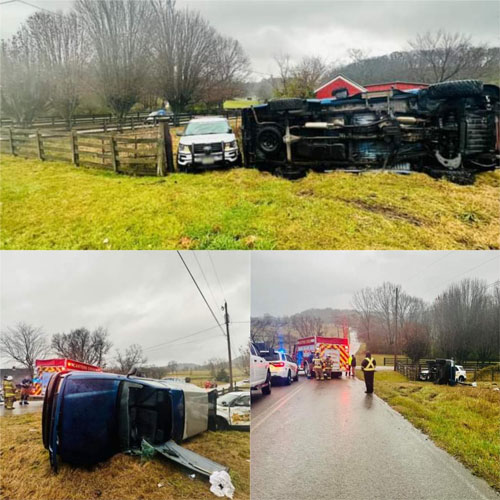 ---
26th Annual Santa for Seniors drive in desperate need of donations

---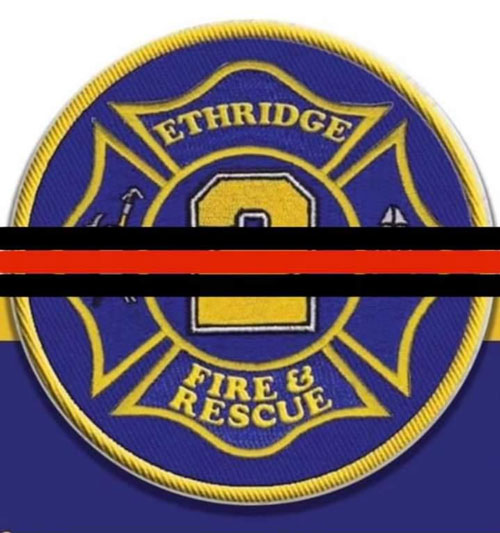 Lawrence County Firefighters mourn the loss of Ethridge Firefighter Gary Pulley.

Ethridge Fire Chief Nathan Keeton reports with deep sadness that Ethridge Firefighter Gary Pulley passed away on Saturday December 3rd.
Gary is an Engineer with Ethridge Fire Department, he is the Father of Bryan Pulley also with Ethridge Fire Department.
Gary's visitation is this Sunday, from 1p-4p and the memorial service will be directly after. It is going to be at Loretto Memorial Chapel.
---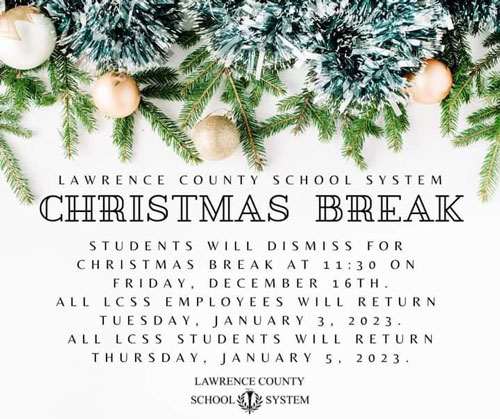 ---
Lawrence County, Tennessee Government

Lawrence County Director of Accounts and Budgets Resigns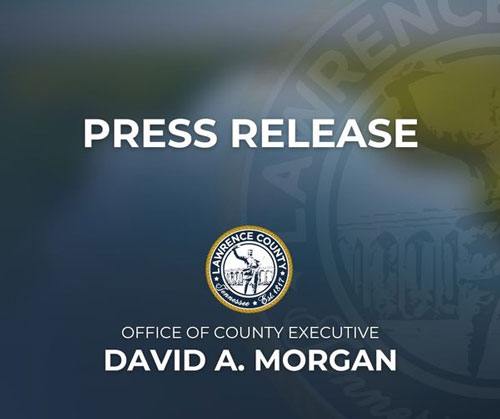 ---
Hinnie's BBQ shooter in Lawrence County was arrested after release from hospital.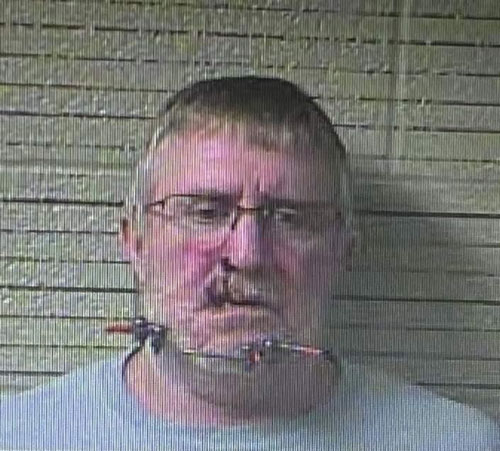 ---
Nearly 600 kids go missing in TN each month; How the public plays a role in their safe recovery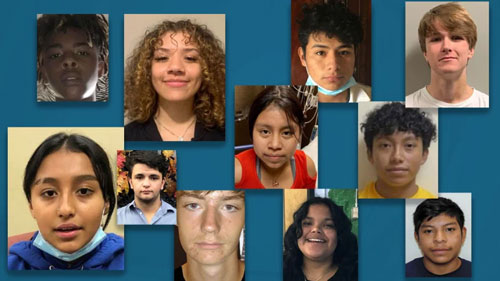 ---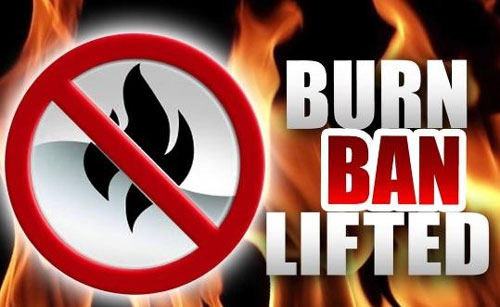 Lawrenceburg Fire Department stated that burn ban has been lifted.
According to the Lawrenceburg Fire Department
the previous burn ban has been lifted with the rain we received and the possibility of more to come it has saturated the ground enough to burn those fallen leaves.
As always a permit must be obtained from fire personnel.

---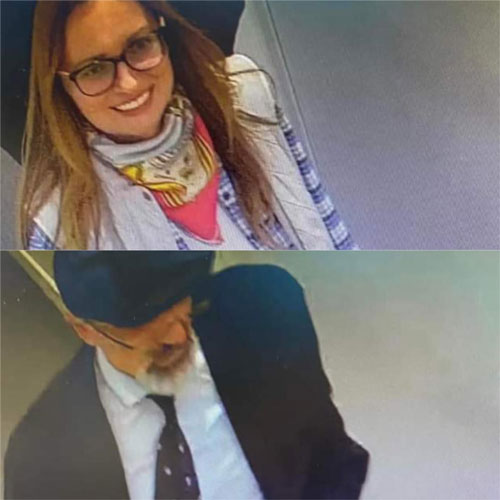 Metro Nashville Tennessee Detectives are looking for two suspects who stole nearly $30,000 worth of merchandise.

According to reports Metro-Nashville Tennessee detectives are working to identify two shoplifting suspects who entered the Luxury Label consignment shop at 2120 Crestmoor Road on Wednesday afternoon.
The two suspects allegedly took nearly $30,000 worth of merchandise without paying for it from the store.
The man and woman entered the store and appeared to be browsing when they took the items, including a Hermes Birkin handbag, a Hublot men's watch, and a Versace silk shirt.
Anyone who recognizes them from the attached surveillance photos is asked to contact Crime Stoppers at 615-742-7463.
---
The streets of Lawrenceburg will be filled with kids of all ages, floats, bands, and lots of Christmas magic when we kick off the Lawrence County Chamber of Commerce Christmas Parade on Saturday, December 3 at 5:00pm sponsored by Loretto Telecom.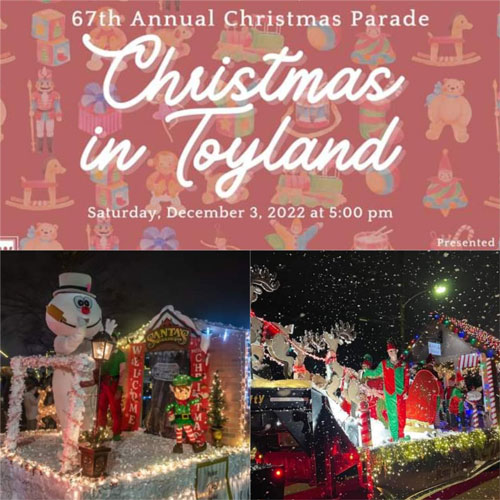 ---
A Middle Tennessee woman mourns the loss of her husband who died on Thanksgiving after catching on fire while being treated at Nashville hospital.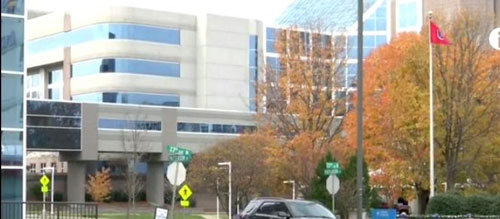 ---
Williamson County Sheriff's Office are investigating scene where human remains have been found.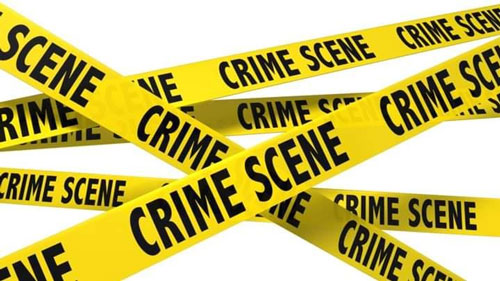 ---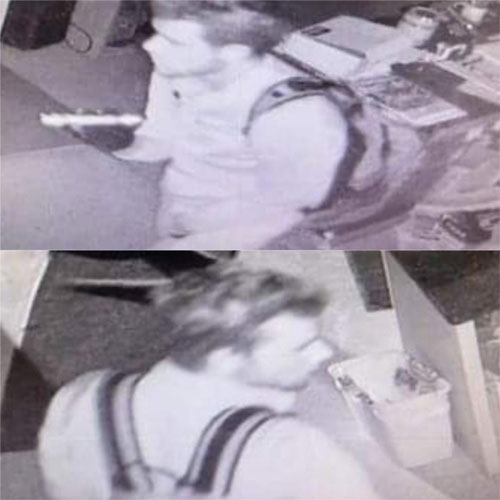 The Columbia Police Department released the following information and photos:
"Please help identify this suspect. 11/28 /2022 @10:15am
The Columbia Police Department is trying to identify the pictured male suspect involved in a business burglary located on Nashville Highway.
Any person with additional information that may assist in this or any other investigation is encouraged to contact Columbia Police Department Dispatch (24 hours) at 931-388-2727, Maury County Crime stoppers at 931-381-4900, or Columbia Police SAFE Tip Email to SafeTips@ColumbiaTN.Com"
---
A LAWRENCE COUNTY MAN WAS ARRESTED SUNDAY NIGHT AFTER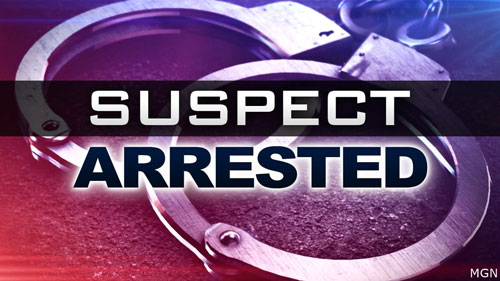 ---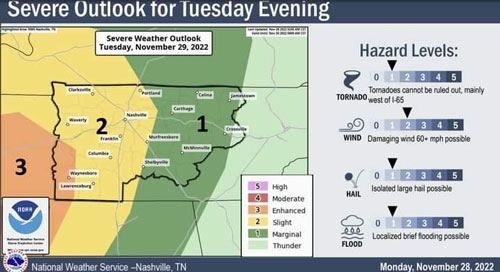 Lawrenceburg/ Lawrence County Emergency Management has stated that severe weather is possible on Tuesday evening with the primary threat being straight line winds and heavy rain.
An isolated tornado cannot be ruled out. Wayne county has been placed under an Enhanced Risk (Level 3 of 5) with Lawrence and Giles being under a Slight Risk (Level 2 of 5).
There is an area of Moderate Risk (Level 4 of 5) over the Mississippi River from Memphis to NE Louisiana. Tornadoes are forecast to be more widespread in that area which is close enough to our area to raise some concern for Wayne, Lawrence, and Giles Counties. Timing for our area is after 6:00 pm on Tuesday.
---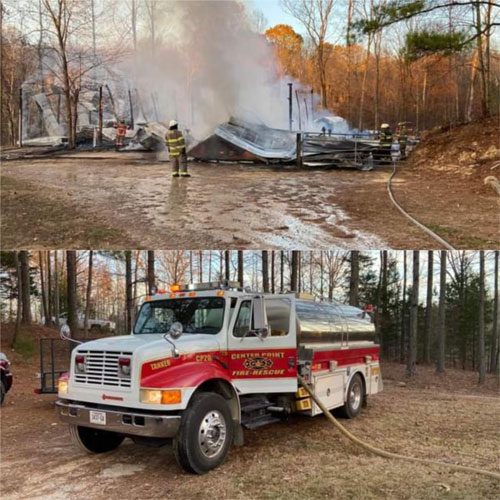 Lawrence County Firefighters were dispatched to a fire involving a camper and a vehicle.
Shortly after 3:45pm LCFR Units from Leoma Fire Department were dispatched to a heavily involved structure fire involving a camper and a vehicle.
Units from Gandy, Crossroads, Center Point, and New Prospect Fire Stations also responded with apparatus and man power.
Box 50 Responder Services Unit responded to the scene to provide rehab. The cause and origin of the fire is being investigated by the LCFR Fire Investigation Division. No injuries were reported as the result of the incident."
On Thursday Lawrence County Firefighters also reported a total of 6 emergency calls on Thanksgiving.

---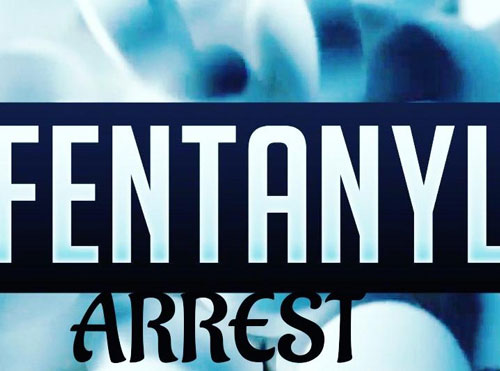 Loretto Police conduct traffic stop that results in Fentanyl burst.
The Loretto Tennessee Police Department released the following statement:
"On November 22nd Officers made a traffic stop on South Military for a traffic violation.
During the stop a search of the vehicle found two bags of fentanyl weighing approximately 1.5 grams in the driver's purse.
Tabitha Fowler of Lawrenceburg was placed under arrest and transported to the Lawrence County Jail where she was booked for Possession of Schedule II for Resale.
Fentanyl is a very, very dangerous drug that is unfortunately in our area.
So far this year over 75,000 people have died from a drug related overdose. Please don't be the next one."
---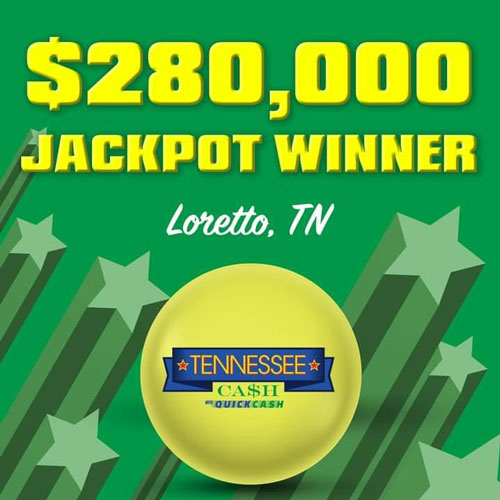 Congratulations to the Tennessee Cash player who won last night's $280,000 jackpot in Loretto, TN.
According to the Tennessee Lottery there was a winner who won big last night by matching all numbers drawn resulting in them winning $280,000.
The Tennessee Cash winning ticket was sold in Loretto, TN at the Loretto One Stop.
At this time no further details have been released as to the identity of the winner.
---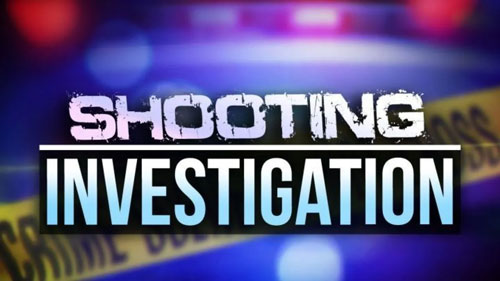 A Death Investigation is underway in Summertown after Emergency Personnel were dispatched to Swimming Hole Road around 4:30 yesterday. One person was shot and has perished. The shooter is in custody after surrendering to Law Enforcement.
A DEATH INVESTIGATION IS UNDERWAY IN SUMMERTOWN AFTER EMERGENCY PERSONNEL WERE DISPATCHED TO A REPORTED SHOOTING ON SWIMMING HOLE ROAD TUESDAY AFTERNOON. UPON ARRIVAL DEPUTIES SECURED THE SCENE.
DEPUTIES LOCATED ONE DECEASED INDIVIDUAL IDENTIFIED AS JOSH BYRD AND DETAINED THE SUSPECT, ANDY WHITEHEAD. INFORMATION OBTAINED THROUGH THE INVESTIGATION SHOWS THAT THE SHOOTING STEMMED FROM A VERBAL ARGUMENT BETWEEN WHITEHEAD AND BYRD.
---
A DEPUTY WITH THE LAWRENCE COUNTY SHERIFF'S OFFICE ENDED UP IN THE ER AFTER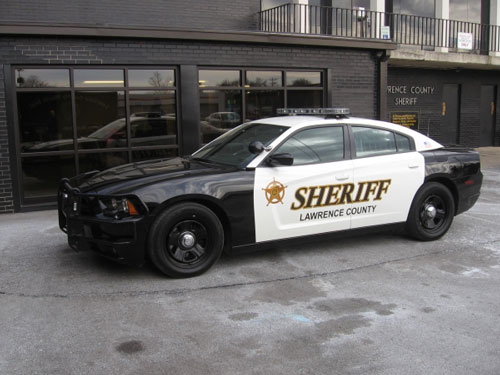 ---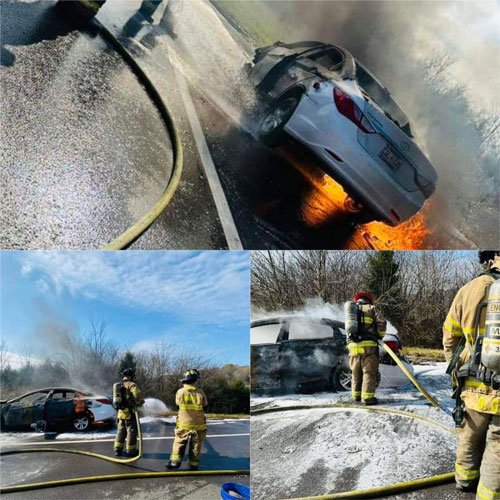 Maury County Firefighters were dispatched to a vehicle engulfed in flames.
Maury County Fire Department released the following information and photos on Friday:
"A busy morning in the county! At roughly 9:30am, Maury County firefighters responded to a car fire in the area of New Lewisburg Highway and Bristow Road.
All passengers were able to safely exit the vehicle.
---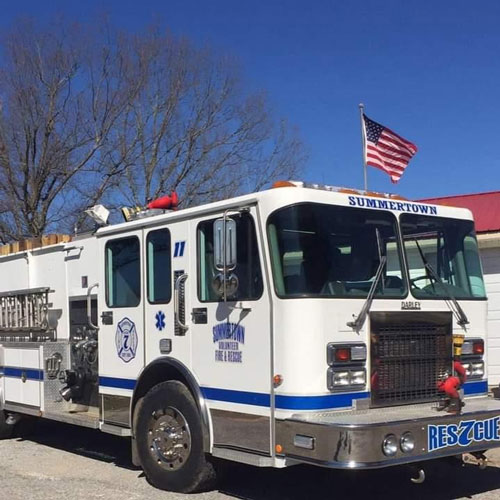 Lawrence County Fire and Rescue were dispatched to at apartment style building.

Lawrence County Fire and Rescue issued the following release:
"Updated Post:
11/21/2022
Shortly after 5:30 am LCFR units from Summertown Fire Department were dispatched to a report of a structure fire involving an apartment style building.
Summertown units have arrived on scene and have confirmed that the fire is out. All incoming units have been canceled."
---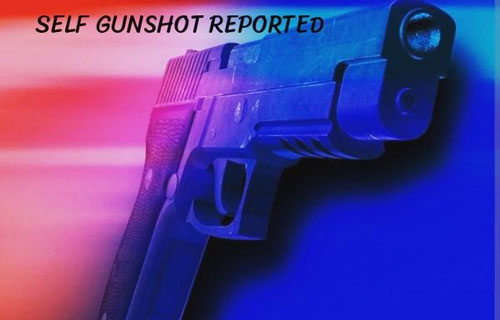 Lawrenceburg Police Department reported self inflicted gunshot wound during suicide attempt at local barbeque restaurant.

The Lawrenceburg Police Department issued the following release:
"Press Release:
On Saturday Nov 19th Lawrenceburg Police Officers we're dispatched to Hinie's BBQ on North Locust Avenue in reference to a shooting.
During the course of the investigation, it was determined a domestic related situation involving a patron occurred around 7:00 p.m. inside the restaurant.
The situation escalated when the male subject produced a handgun and fired two self inflicted shots in an apparent suicide attempt. The second shot incapacitated the subject at which point other patrons rendered first aid until EMS arrived on-scene.
The subject has been flown to Vanderbilt University Medical Center in critical condition. This appears to be an isolated domestic violence situation.
We ask for prayers for all involved as well as the individuals who witnessed this unfortunate event. The shooter was the only person injured in this incident.
Detectives will remain on-scene for several more hours, until the investigation is complete.
---