Giles County Sheriff Department are requesting the public's help in locating male suspect who is wanted in multiple states, and may be armed.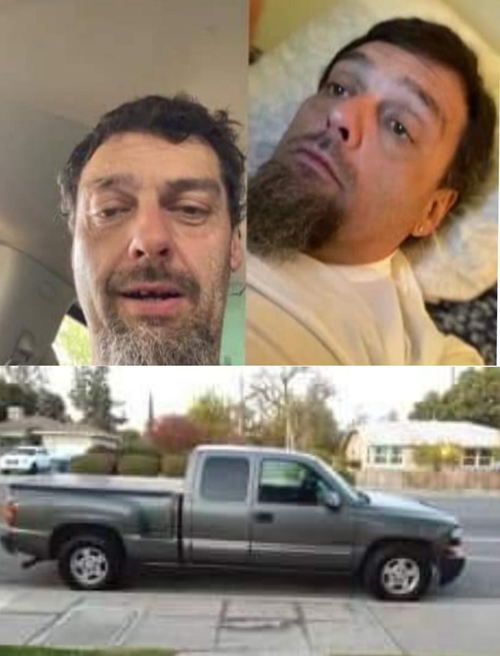 ---
The daughter of Wayne County Sheriff has been arrested on charges of aggravated statutory rape.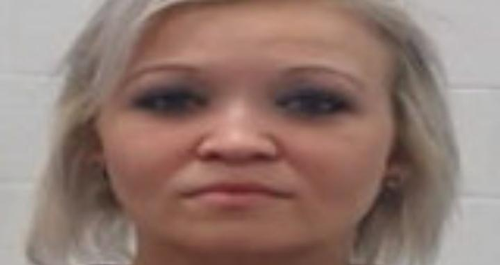 ---
A shooting has been reported on Wednesday evening at a Lawrence County residence.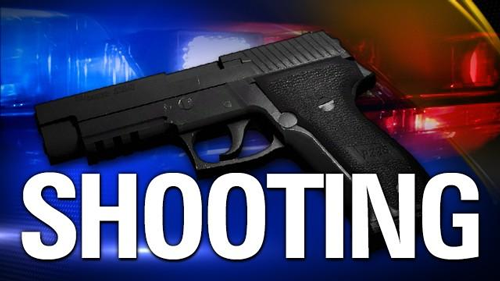 According to the Lawrence County Sheriffs Department units were dispatched on Wednesday evening to a Lawrence County residence on Weakley Creek Road in reference to a shooting.
Reports indicate that an altercation occured where one person was shot before the gunman turned the gun on himself.
Both indivuals have been lifeflighted for medical treatment where at this time no further details have been released.
---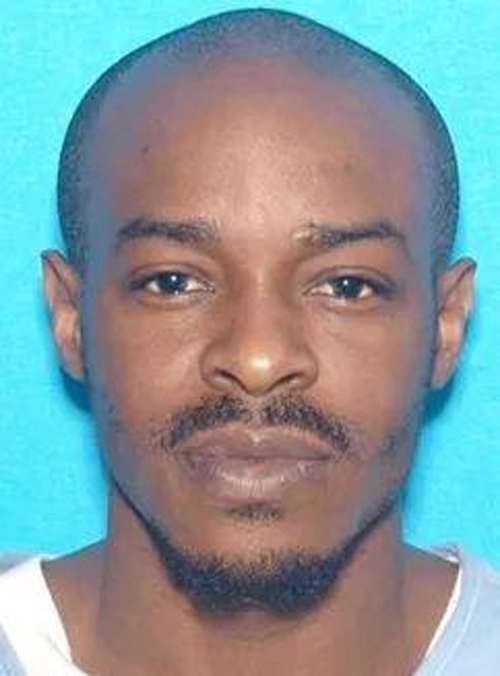 Columbia Police Department are requesting the public's assistance in locating suspect wanted for first degree murder.
According to the Columbia Police Department they are seeking assistance in locating forty-year-old Benjamin Jermaine Sowell, who is wanted for First Degree Murder in the September 4th shooting death of Michael Shea Boyd.
Anyone with additional information that may assist in this investigation is encouraged to contact the Criminal Investigations Division of Columbia Police Department at 931-560-1670, Columbia Police Department Dispatch (24 hours) at 931-388-2727, Maury County Crimestoppers at 931-381-4900, or Columbia Police SAFE Tip Email to SAFETips@ColumbiaTN.Com.
---
Teton County Corner has officially announced today the cause of death in the homicide of Gabby Petito.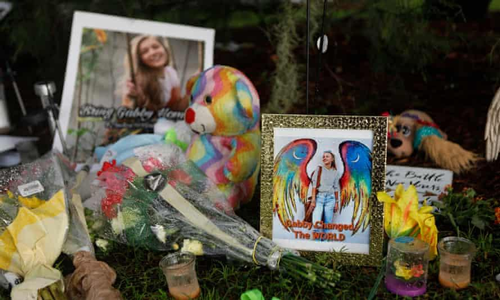 ---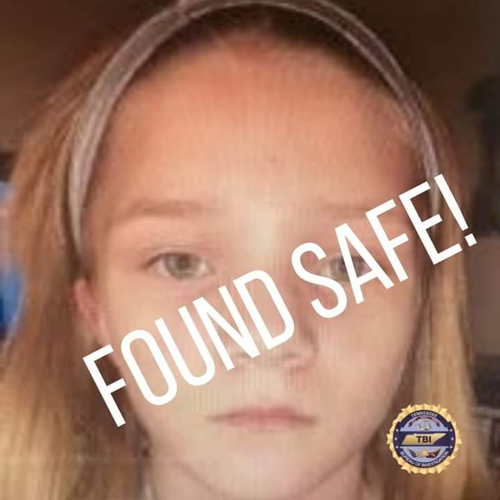 GOOD NEWS TO REPORT: Trisha has been located, and is SAFE.
The TBI are always thankful for the community support that's out there in working to locate missing children!
---
Merck asks US FDA to authorize promising anti-COVID pill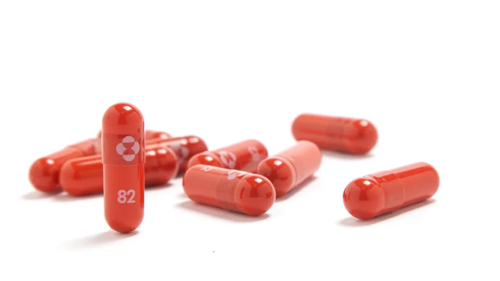 ---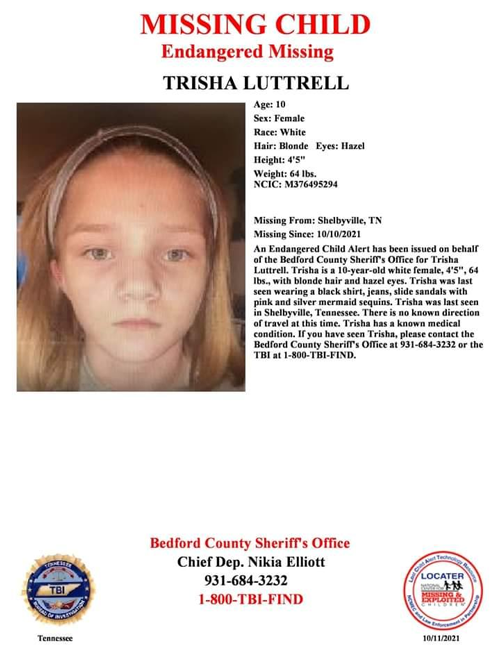 Tennessee Bureau of Investigation posted a missing person alert for the state of Tennessee.

An ENDANGERED CHILD ALERT has been issued for 10-year-old Trisha Luttrell on behalf of the Bedford County Sheriff's Office. She has a known medical condition.
Trisha is 4'5", 64 lbs. with blonde hair and hazel eyes. She was last seen Sunday in Shelbyville wearing a black shirt, jeans, and slide sandals with pink and silver mermaid sequins. There is known known direction of travel.
If you have seen Trisha or have information about her whereabouts, call the Bedford County Sheriff's Office at 931-968-3232 or TBI at 1-800-TBI-FIND.
---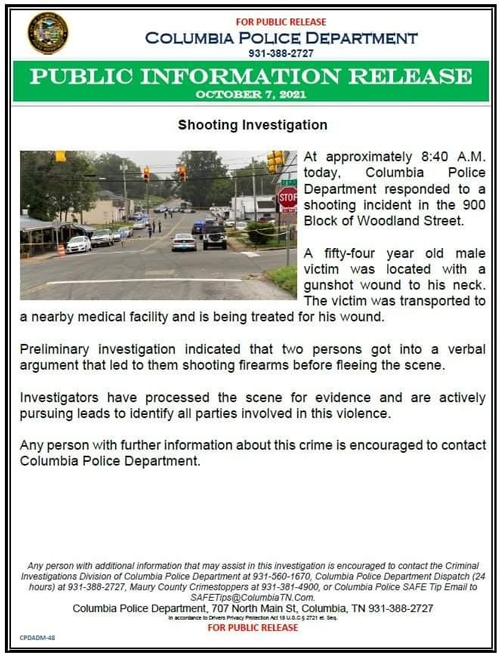 ---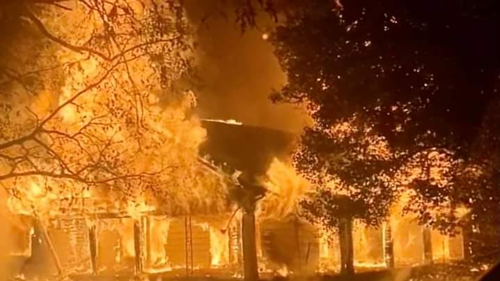 Lawrence County Firefighters were dispatched to a house engulfed in flames on Wednesday night.

According to reports Lawrence County Firefighters were dispatched to Revilo Road on Wednesday night in reference to a structure fire.
Crews arrived to discover the house completely engulfed in flames where reports indicate that the home is believed to be abandoned.
Photo Credit: WLX.
---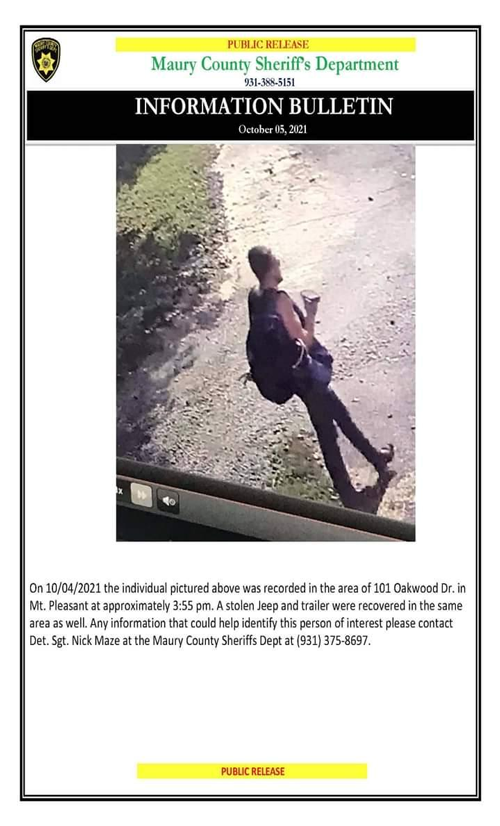 ---
The 22nd Judicial Drug Task Force released the following information: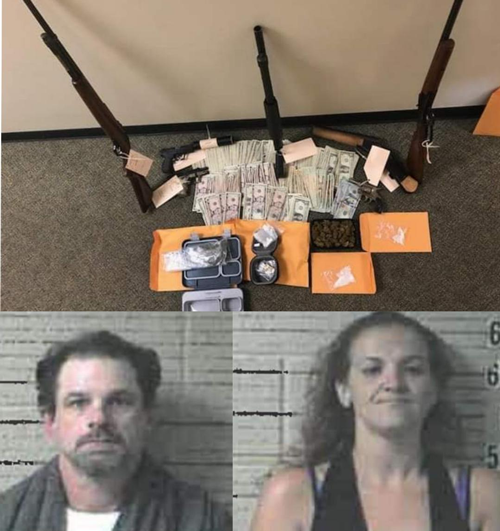 ---
A worldwide Facebook outage occurred on Monday that effected the company's stock as shares fell nearly 5%.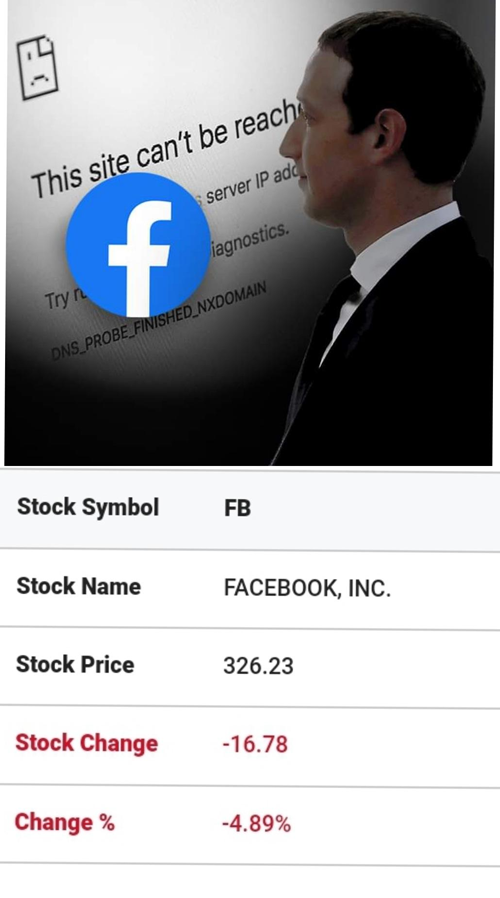 ---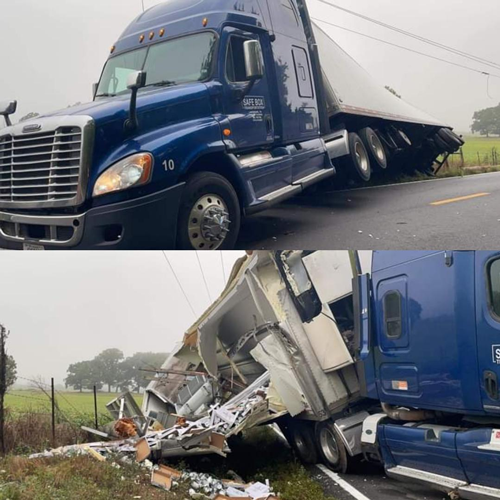 Lawrence County Emergency Crews have been dispatched to a wreck that has left hundreds without power.
Reports indicate that a semi truck has struck a utility pole on Lexington Highway where medical personell are on the scene along with Lawrenceburg Utility System crews.
No injuries have reported, and anyone traveling in the area are advised to use caution.
Photo Credit: Tennessee River Valley News
---
Sheffield Police Sgt. Nick Risner tragically died Saturday morning after being critically injured in line of duty.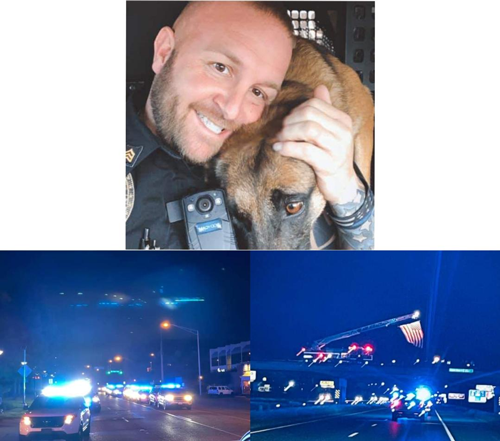 ---
Two Sheffield Police Officers were shot at on Friday, leaving one officer in critical condition, after responding to a dead body being dumped on a city street.
---
A tripple homicide occured in Maury County on Friday after a man killed 3 family members including his 11 year old sister.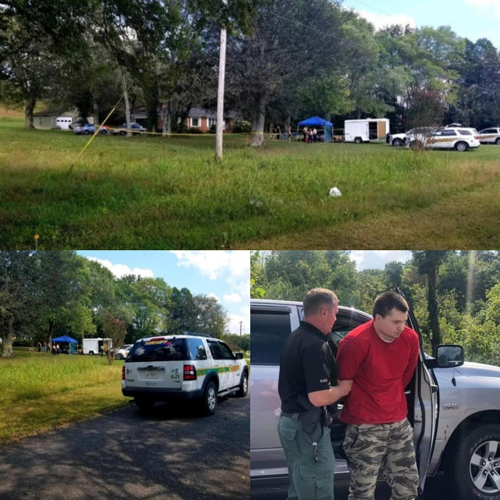 ---
SKYBEST COMMUNICATIONS ANNOUNCES LAUNCH OF LAWRENCEBURG FIBER OPTIC INSTALLATION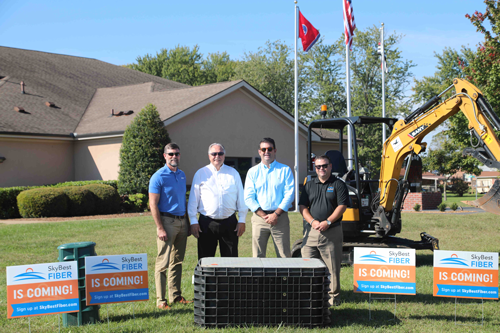 ---
Governor Bill Lee along with Commissoner Rolfe announce that Smith & Wesson Brands, Inc are investing 125 million to relocate to Tennessee.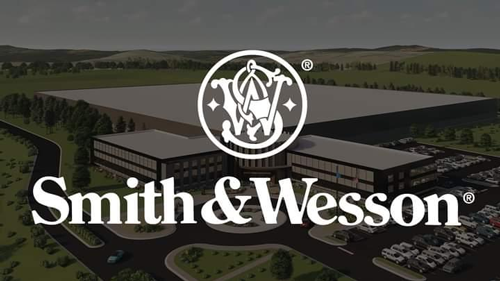 ---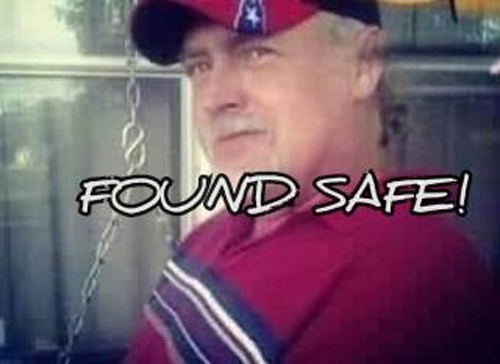 Family reports that James Murphy has been found safe.
---
After knocking on the door of Brian Laudrie's parent's house "Dog the Bounty Hunter"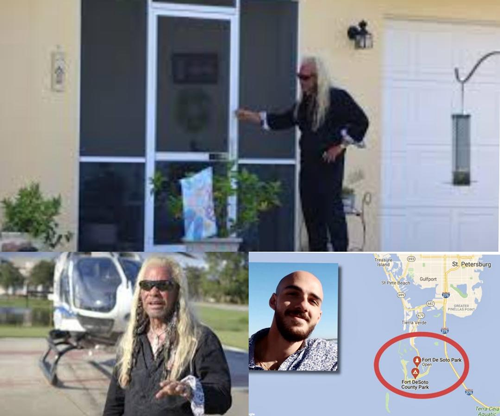 ---
Missing Columbia woman has been found alive, and has been reunited with family.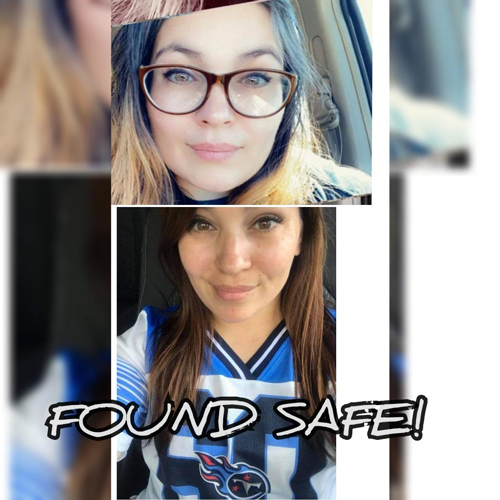 ---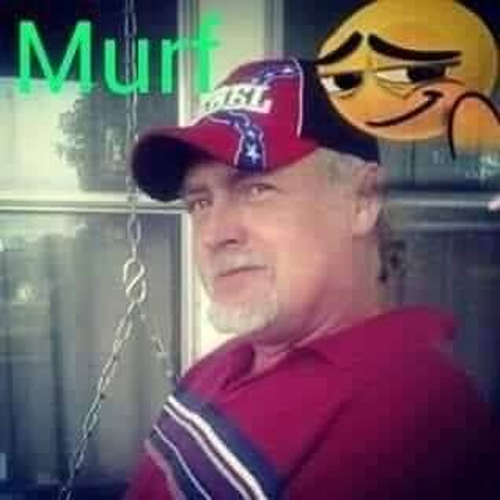 Iron City woman request help in locating missing uncle.

According to, Melissa Yoder, her uncle, James Murphy, has not been heard from since the beginning of September.
The family is concerned, they just want to know that he is safe and alive.
If anyone has any information they can contact the family or local authorties.
---
Lawrence County Sheriffs Office assisted in a drug bust at a residence that resulted in the seizure of approximately 3/4 pound of meth.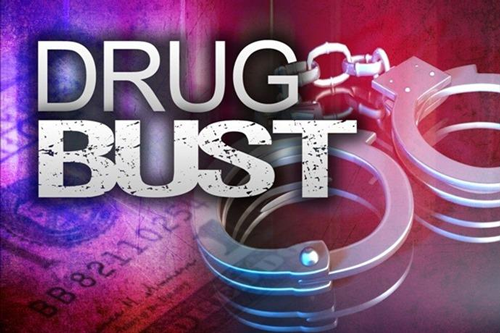 ---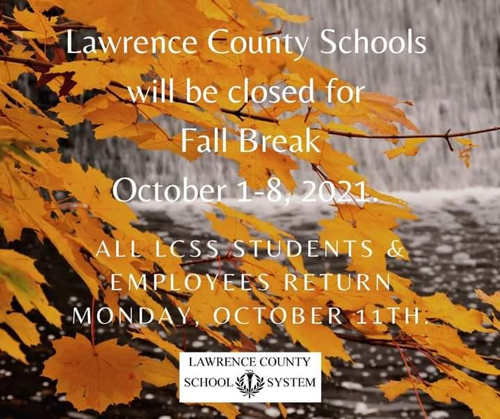 ---

Family ask for help in locating missing Columbia woman.
According to the missing woman's sister, Guadaulpe Lozoya, her oldest sister Sandra Thompson (Lozoya) is currently missing, and hasn't been heard from since September 17th.
The sister reports that the family has reason to believe Sandra has been hurt or is in danger after the last time they spoke with her she asked for help with getting out of a bad situation.
The family did send money for a bus ticket which unfortunately the money was never picked up, and since then no one has been able to get a hold of Sandra.
Sandra Thompson is hispanic, 5 feet tall, around 130 Ibs, and has hazel eyes.
A missing person report has been filed with the Columbia Police Department, and anyone with information is asked to contact them.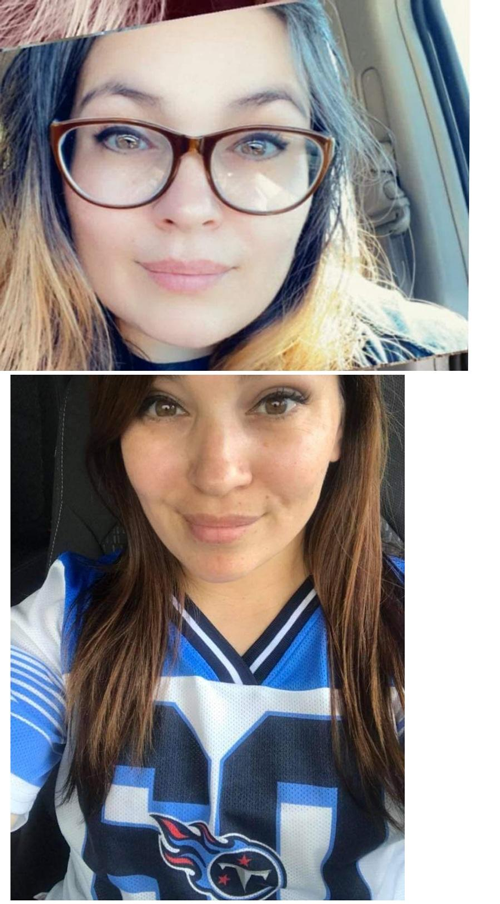 ---
Investigation by the Tennessee Bureau of Investigation results in arrest for the shooting death of Hardin County Deputy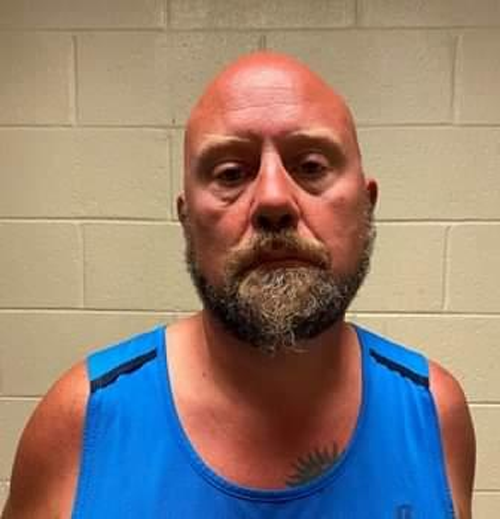 ---
Hardin County Sheriffs Deputy was tragically killed while responding to a domestic disturbance.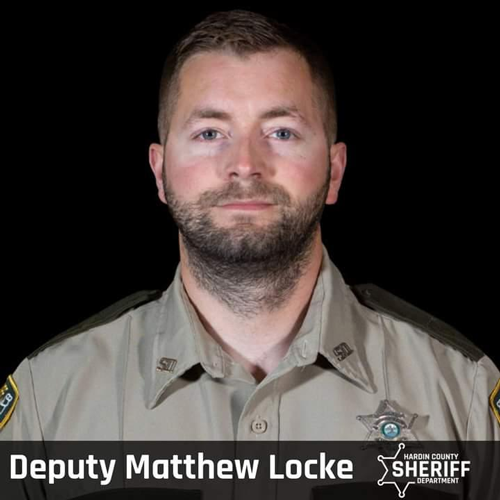 ---
The body of missing Summertown man has been located according to Sheriff's Office.
According to the Lawrence County Sheriffs Office the body of missing Summertown man, Dustin "Dusy" Wyrick has been located.
At this time the circumstances surrounding his disapearance, and death are still under investigation.
The Lawrence County Sheriffs Office have extended their condelences to family, and friends.
Anyone with information regarding this case is advised to contact the Lawrence County Sheriffs Office.
---
A shooter opened fire inside a Tennessee Kroger on Thursday that left 1 dead, and 12 injured after the horrific attack.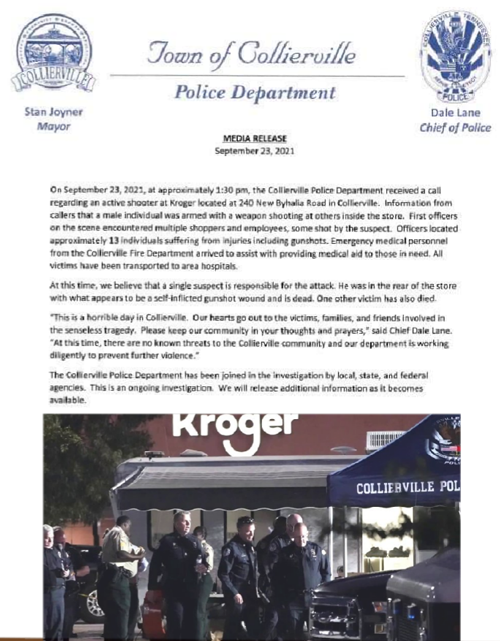 ---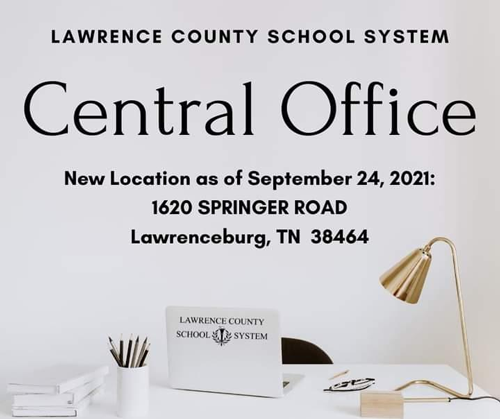 ---
As the Investigation continues into the homicide of Gabby Petito that has gained national attention as FBI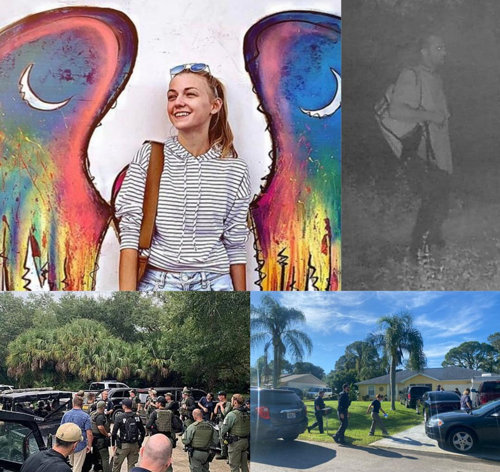 ---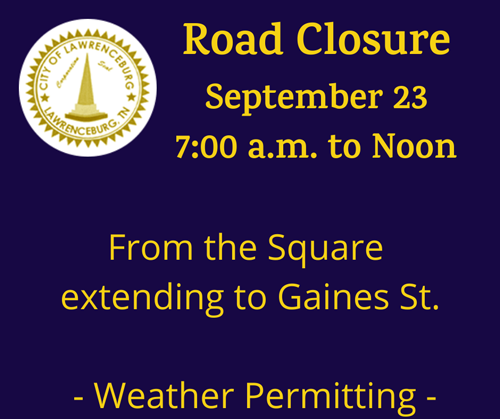 ---
40 year old Columbia man has been added to the Tennessee Bureau of Investigation's list of most wanted.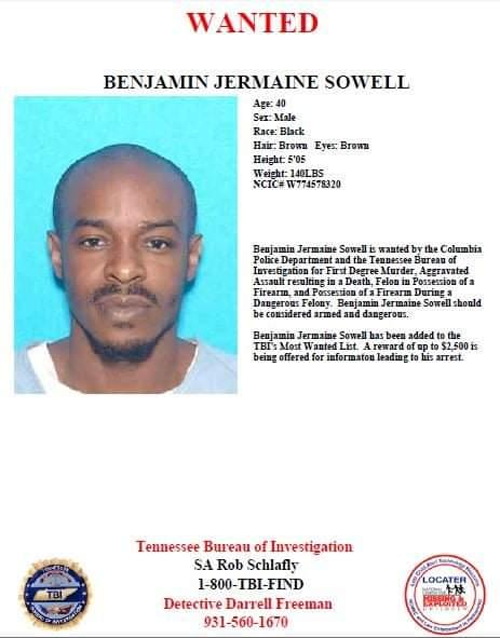 ---
Congratulations to the Loretto High School Band!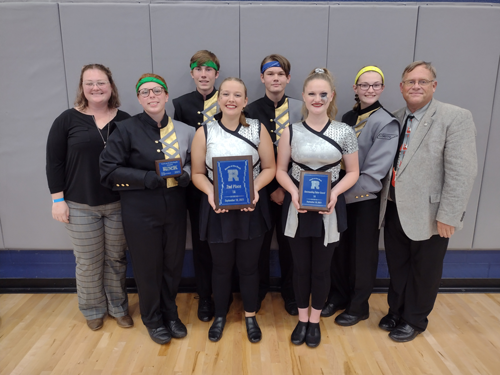 ---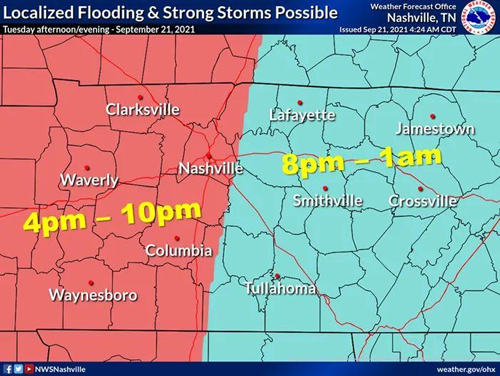 Lawrence, Wayne, and Giles Counties can expect another round of storms, some strong, late this afternoon into the evening.
Rain should be moving out of the area overnight and Wednesday morning with sun and cooler temps forecast for the remainder of the week.
---
Investigator Gary Mills has been honored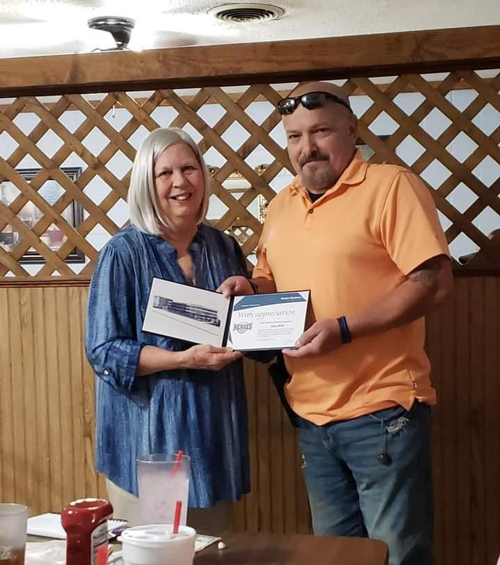 ---

Heavy rains on Monday caused some flooding in parts of Lawrence County.
The first photo is of Summertown Market ,and the second photo occurred on Hudson Road in Lawrence County.

Photo Credit: Tennessee River Valley News, Rachel/ Tennessee Valley Weather.
---

09/20/21
Breaking News: Emergency crews have been dispatched to the Cypress Creek Wastewater Plant with reports of male subject being trapped after falling into a wet well.
At this time no further details have been released.

---
Flash Flooding in Alabama submerged several roadways, and homes resulting in death after a man was swept away from his vehicle.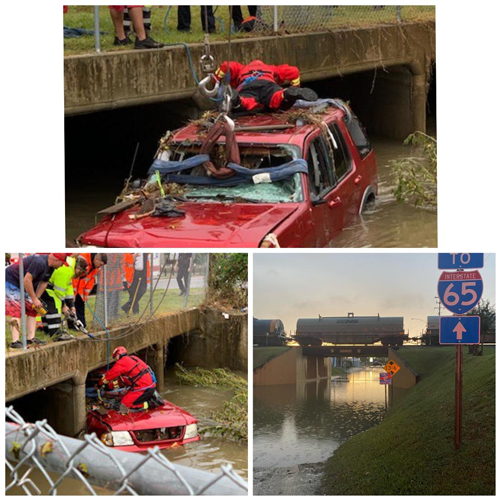 ---
A federal judge has blocked Tennessee Governor Bill Lee from allowing parents to opt out of school mask requirements.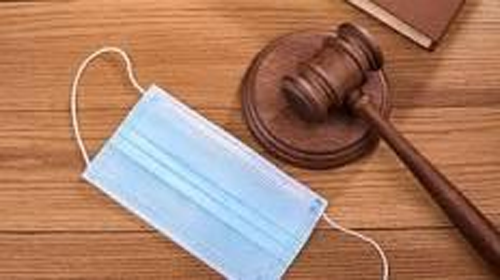 ---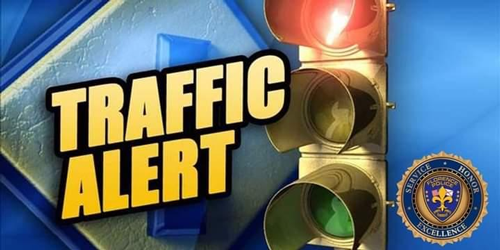 Florence Alabama Police Department release a traffic alert regarding motorcyclists performing their annual Trail Of Tears Memorial Ride.

"Traffic Alert
Thousands of motorcyclists are performing their annual Trail Of Tears Memorial Ride early this afternoon through the City of Florence and will be here between approximately 1:00PM - 2:30.
They will be traveling from Florence Blvd to HWY 20 via Cox Creek Parkway and Veterans Dr. Please take alternate routes if possible during this time. -1499"
---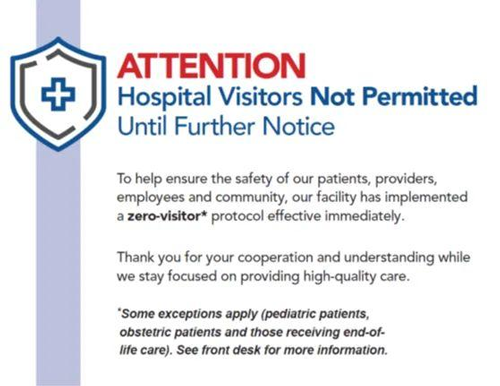 ---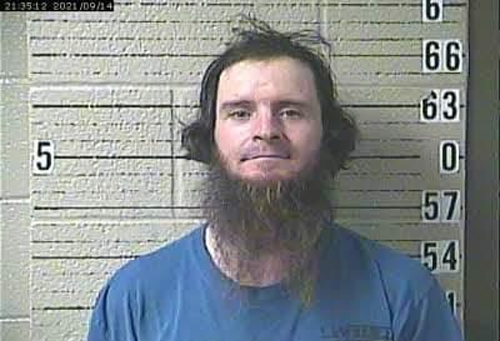 A Lawrence County amish man has been arrested on rape charges.

According to reports Emmanuel Miller, 37, who is a member of the amish community was arrested on Tuesday by the Lawrence County Sheriffs Office.
Miller has been charged with 3 counts of incest and 3 counts of rape of a child where he is being held in the Lawrence County Jail without bond.

---
Summertown native Pat (Konig) Bruhn lost her life this morning after she was struck by a hit & run driver on Railroad Bed Pike.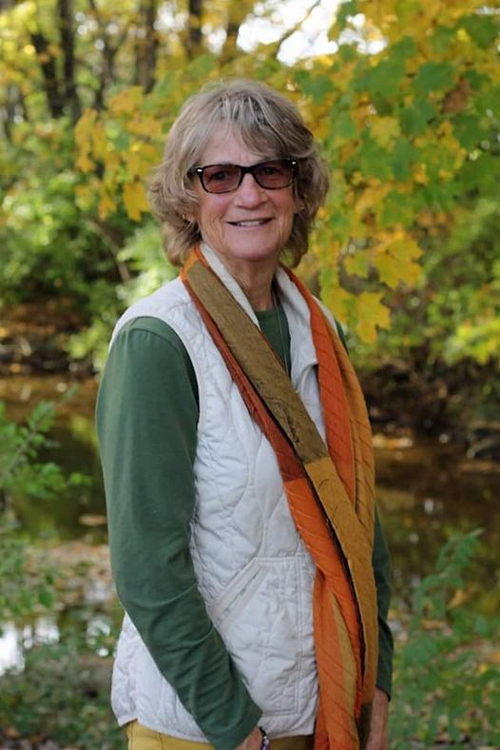 ---
Lawrence County authorties are investigating a fatal hit and run that occured on Tuesday.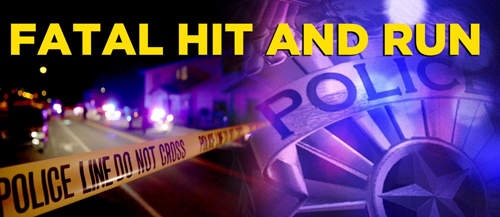 ---
Lawrenceburg Now has just captured photos of a funnel cloud attempting to form as it drops down from the clouds in Lawrenceburg before dissipating back into the skies.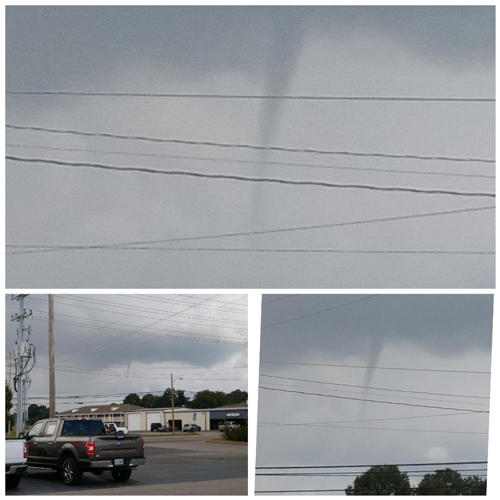 ---
The FBI is investigating a case involving two Lawrence County Sheriff's Deputies, and whether excessive force was used during arrest.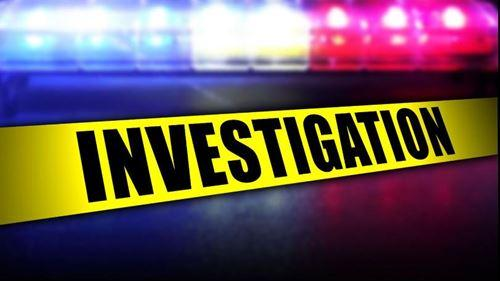 ---
"Despicable": Student removes every American flag from 9/11 memorial in "protest"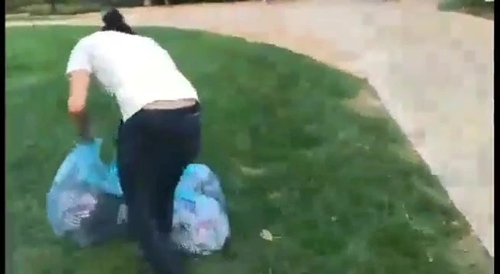 ---
Lauderdale County Sheriff's Office searching for armed and dangerous attempted murder suspect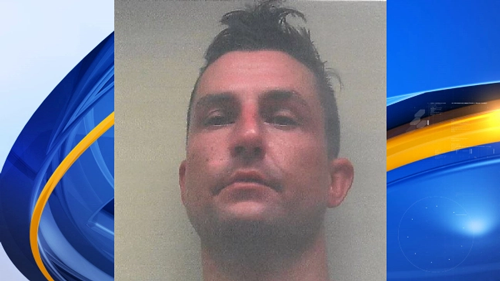 Investigators stated Kelby Dwight Pettus, 38, shot another man during an argument.
The victim was airlifted from the scene and is expected to make a full recovery.
The Sheriff's Office describes Pettus as 6′ 2″ tall, and weighing 190 lbs.
Anyone with information on his location or the shooting is asked to call the Lauderdale County Sheriff's Office at (256) 760-5757.
---
Wayne County football player's family updates communuty after lifeflight from game.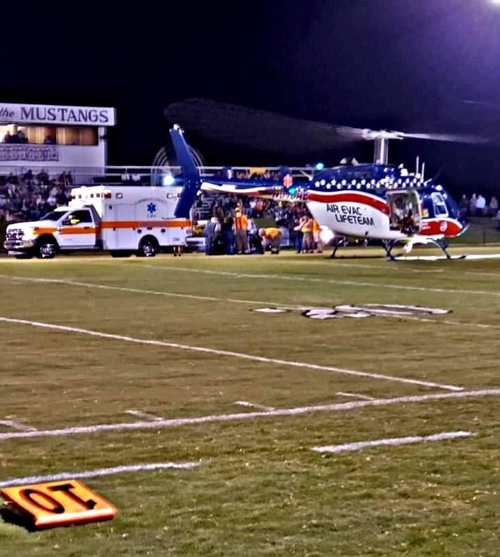 ---
Lawrence County Sheriff's Office responded to a report of a female suspect at Dollar General with a gun in her hand that resulted in Leoma Elementary School being put on lock down.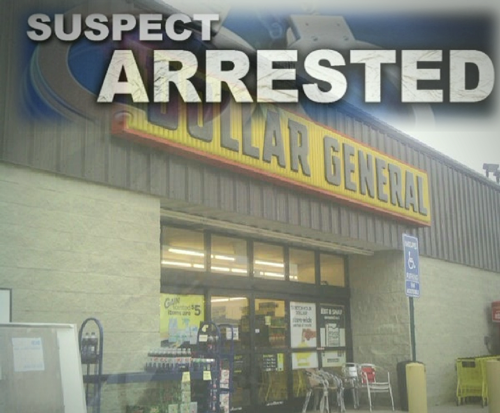 ---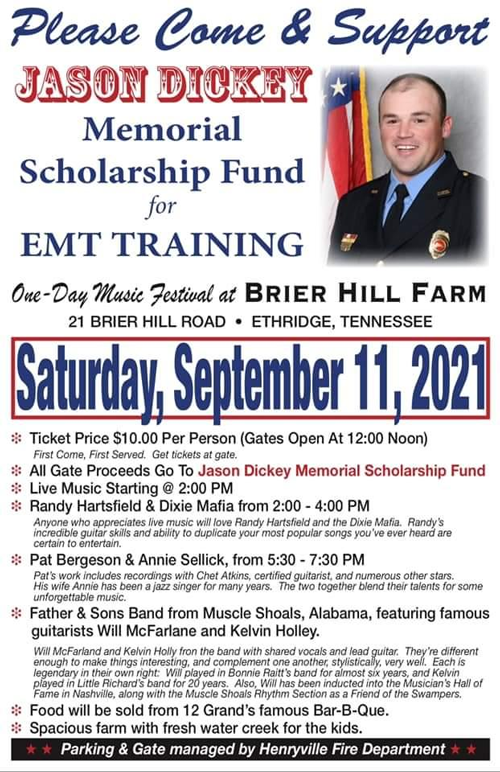 ---
Leoma Elementary School was placed on lock down Wednesday morning as a precaution while police arrested a woman who was spotted at Dollar General with a gun in her hand.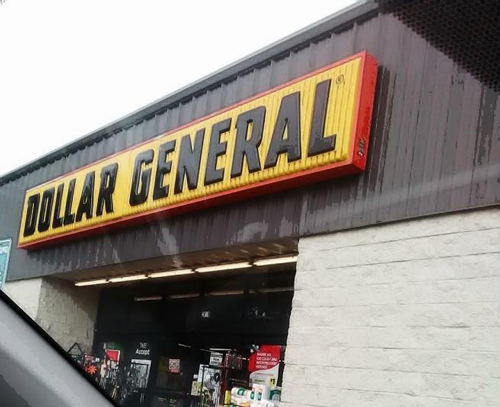 ---
The City of Loretto Board of Mayor and Aldermen passed a Resolution of Respect and in Memory of Walter Charles "Chuck" Doerflinger in their meeting this evening.
Chuck served the City of Loretto for over 45 years as City Judge and City Attorney. A plaque in memory of Chuck which hangs in the City Hall Lobby was also unveiled.
---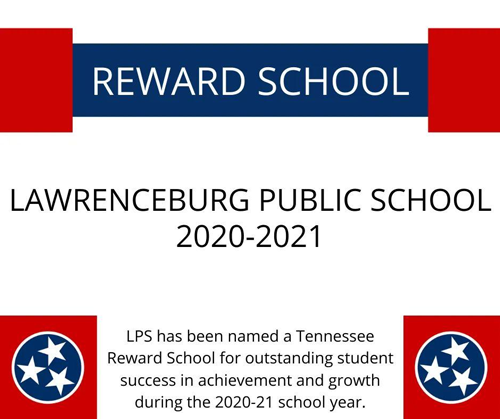 ---


Breaking News: Patricia Ann Pero has been safety located.

Lawrenceburg Police Department announced shortly after 10:00 a.m. on Wednesday that Patricia Ann Pero, a resident of the Keestone Senior Communiy had been safely located.
Patricia has been found alive near the Turnpike in Henryville where she is currently being evaluated by Lawrence County EMS.
---
The Latest: Robert E. Lee statue removed from its pedestal on Monument Avenue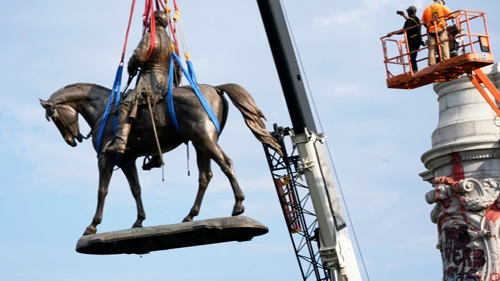 ---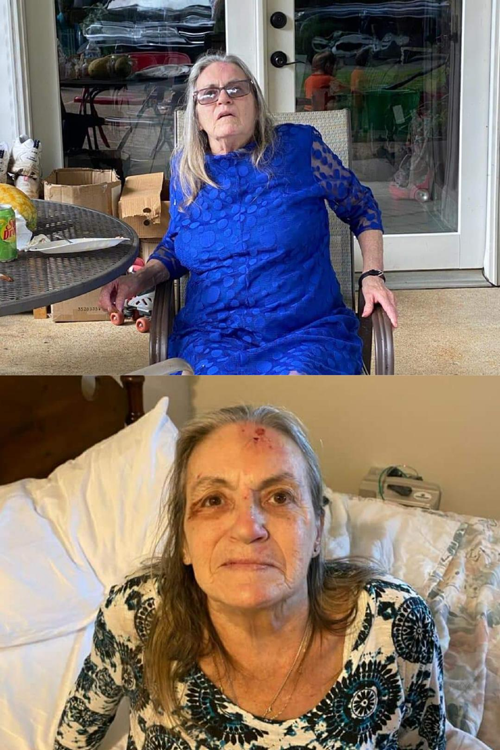 Lawrenceburg Police Department issued a BOLO on Tuesday night for a woman who may be confused.

Please be on the lookout for Patricia Ann Pero. Last seen on foot in the area around Keestone Assisted Living (Kennedy Street area). She was last seen around 4:30pm, and may be confused. Possibly wearing a white blouse and jean shorts/pants. Any contact please call Dispatch at 931-762-0450 or Dial 911.
---

Lawrence County Sheriff's Office was dispatched to a local store for a welfare check that turned into a drug arrest.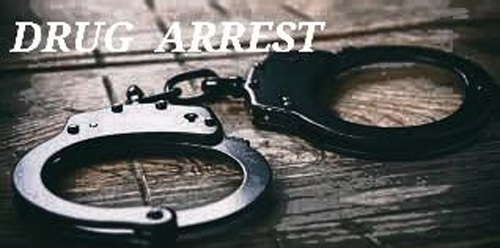 ---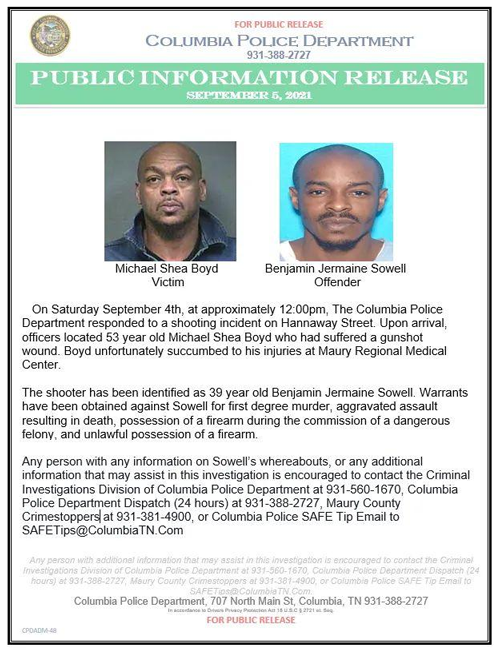 ---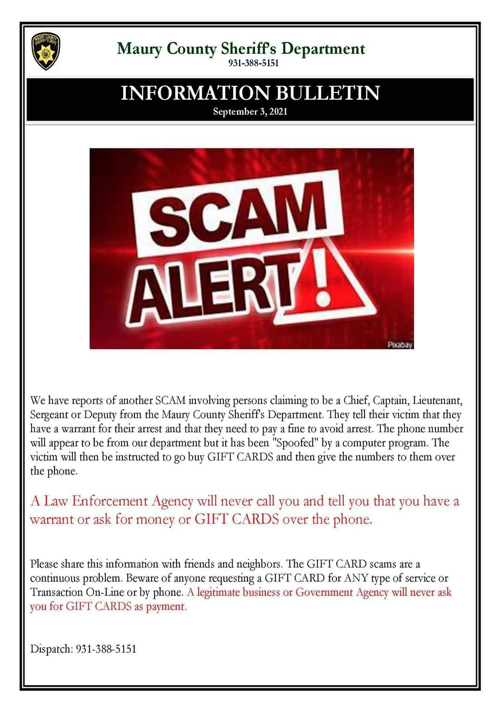 ---
An investigation is underway after evidence from a 2009 murder case in Lawrence County was found in the previous home of a sheriff's deputy.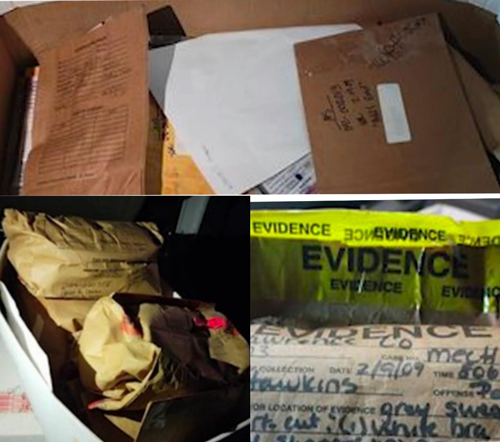 ---
The World Health Organization are monitoring another variant of the Coronavirus known as "MU."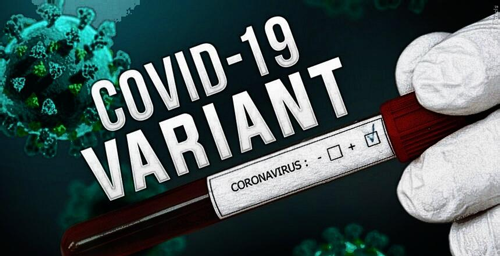 ---
Teen charged with Capital Murder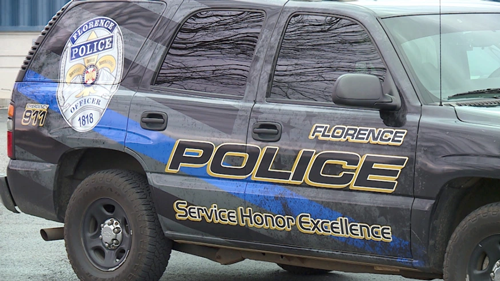 ---
Lawrence County man found guilty of attempted first degree murder for abuse of baby Addilyn.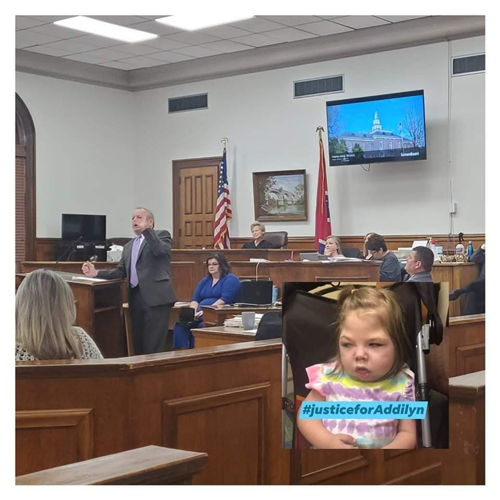 ---
Giles County Sheriff's Department report ZAZA Red thief has been apprehended by Athens Police Department.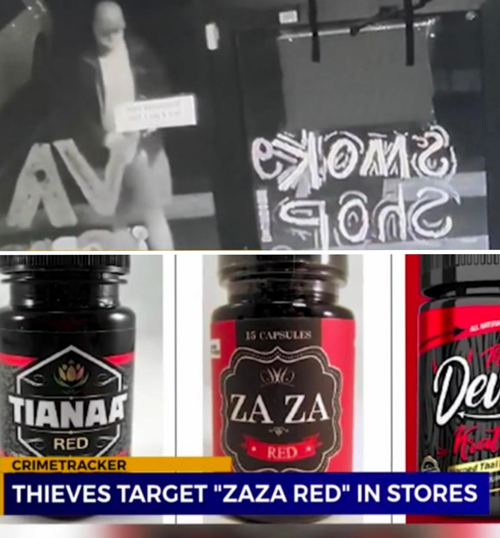 ---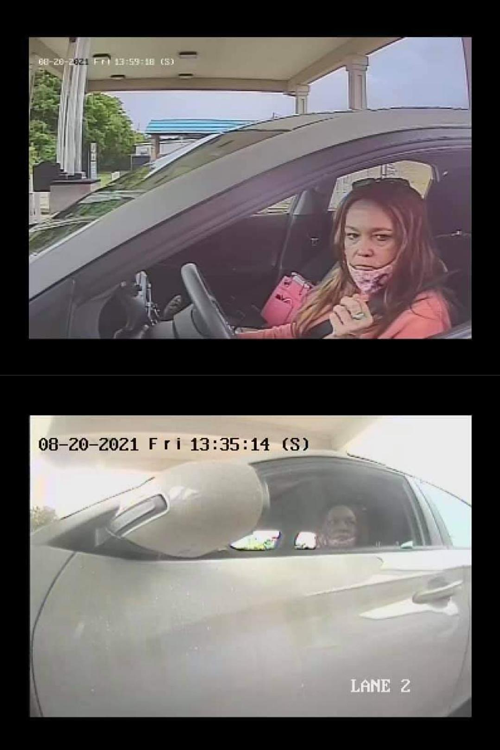 Pulaski Tennessee Police Department need the public's help in identifying the individual in the surveillance photos.
If you have any information contact the Pulaski Police Department at 931-424-4404.