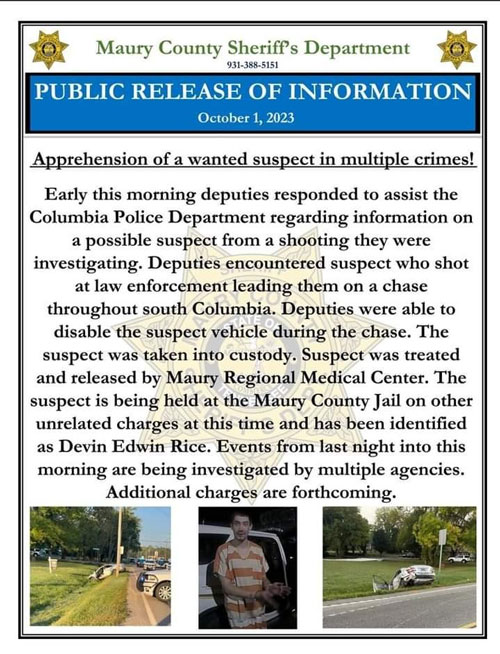 ---
Decatur Police Department was dispatched to local towing company in reference to a man with a gun that resulted in suspect being fatally shot.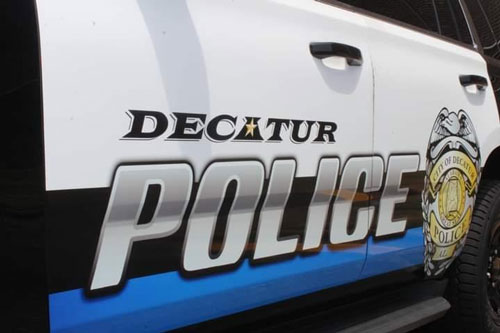 ---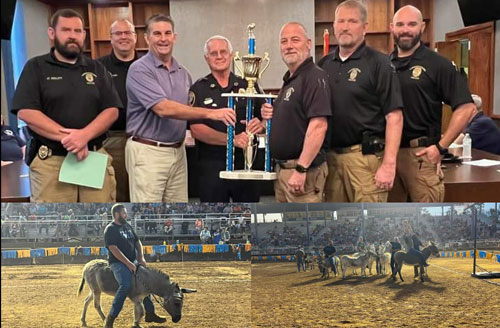 Congratulations Lawrenceburg Police Department for being the Middle Tennessee District Fair's donkey basketball grand champions!!
---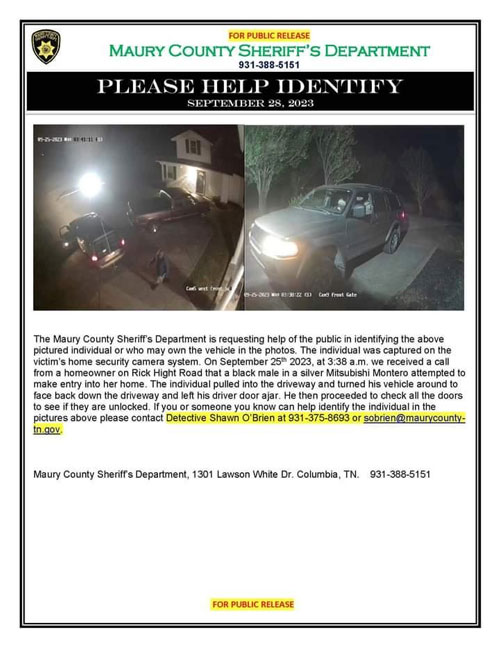 ---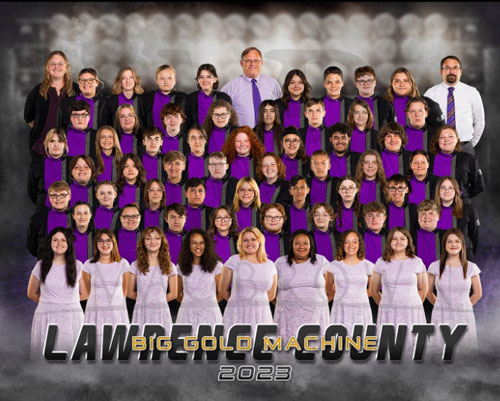 On Saturday, September 16th, the Lawrence County High School Band traveled to Rockvale High School to compete in the Bands at the Rock contest in Murfreesboro, Tennessee. The band gave a wonderful performance bringing home 1st place band in Class AA, Most Outstanding Visual Performance and Most Outstanding Percussion Awards. Band Director Darrell Boston stated,"The 2023 show theme this year is titled "This Little Light." "The kids performed like true professionals. We had to battle the rain all day and they stepped up and got it done. I am so proud of their performance. The band was also in competition at Summit High School on Saturday, September 23rd. The band was 4th in Class AA finishing behind Green HIlls, Centennial, Oakland. Mr. Boston once again stated, "The kids did awesome. While we knew going into the contest we had to be at our very best. The band's score did improve six points. from the first week of competition.
---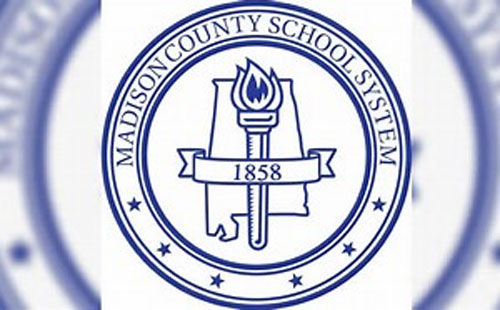 ---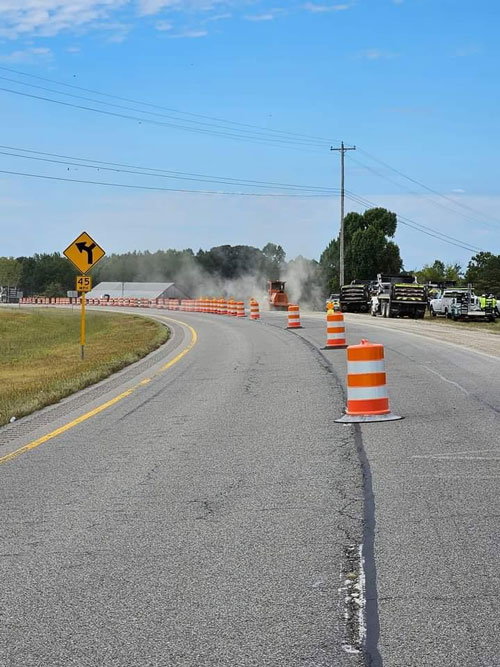 The Tennessee Department of Transportation (TDOT) will be working to build a new turning lane at the intersection of the 64 bypass and the old highway on the east side of town.
This intersection will remain closed till at least 9/29 please seek an alternate route thank you.

---
Lawrenceburg Police Department are investigating a theft that occurred while a vehicle was parked outside the Lawrence County Courthouse.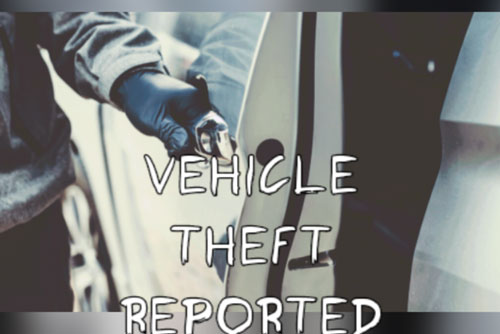 ---
For Immediate Release:
September 23,2023
Subject: LCFR responds to multiple calls at the same time.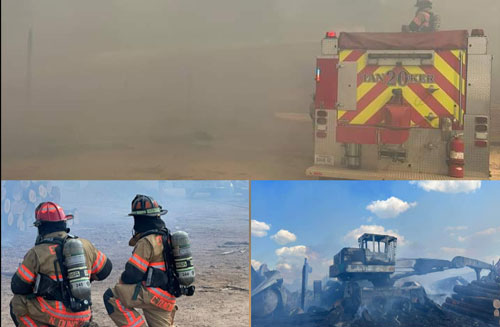 ---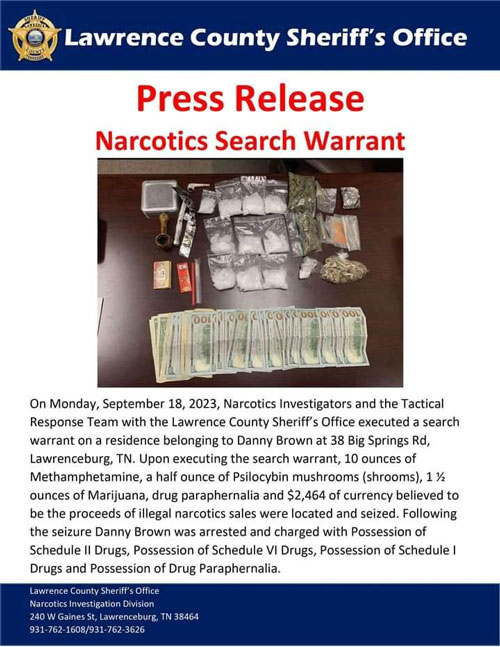 ---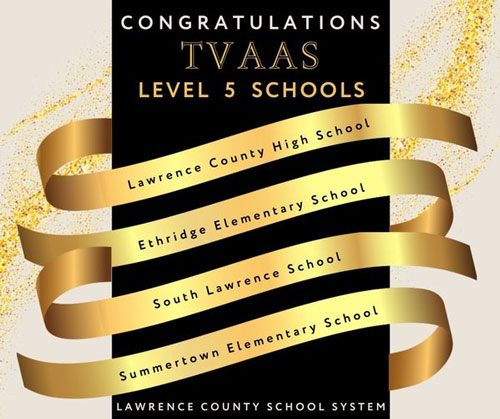 Lawrence County Schools

The Lawrence County School System is proud to announce that Lawrence County High School, Ethridge Elementary, South Lawrence School, and Summertown Elementary School have been recognized as TVAAS Level 5 Growth Schools for their exceptional academic growth during the 2022-23 school year.
This remarkable achievement reflects the dedication, hard work, and commitment of the schools' staff, students, and families. #LCSSDifferenceMakers

---
Car crash sparks large fire at Palatec Manufacturing building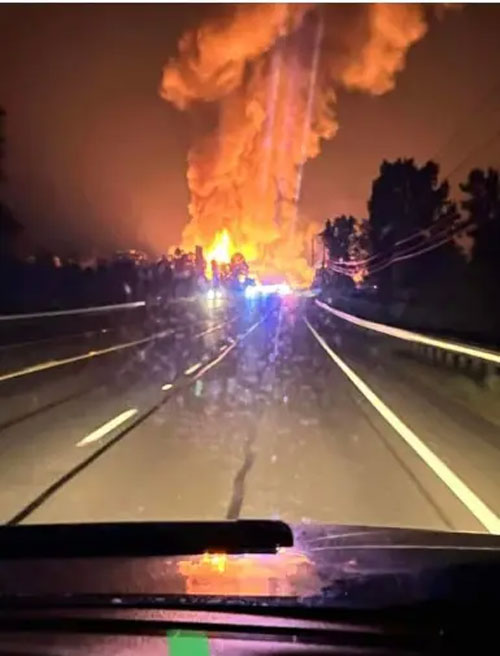 ---
Barricaded Subject Arrested Saturday Night in Lawrence County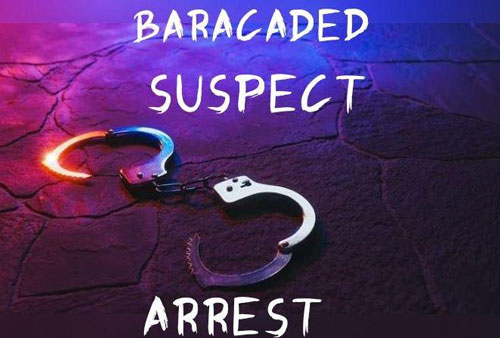 ---
Lauderdale County Sheriff's Office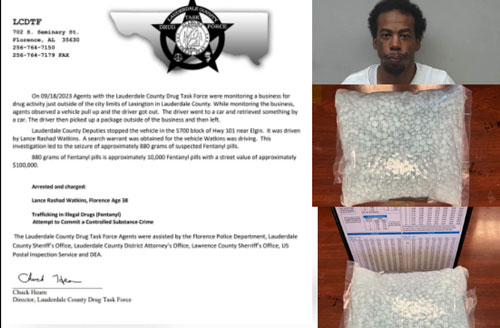 ---
Lawrence County EMS receives ACC Partners In Care Accreditation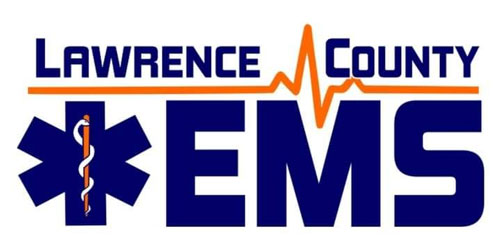 ---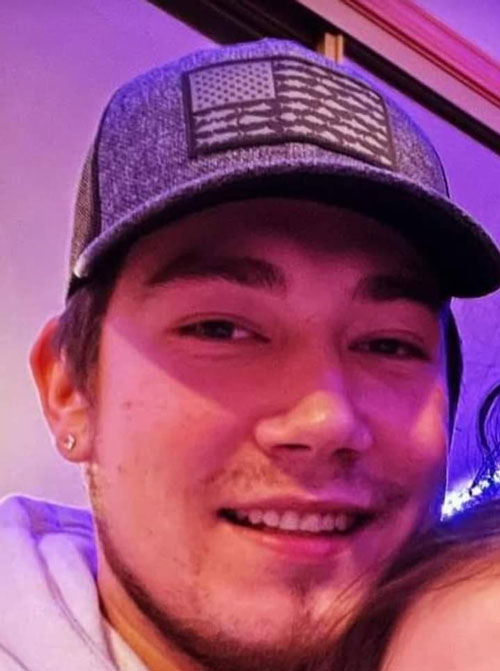 The Mount Pleasant Police Department is seeking the public's assistance in locating Devin Edwin Rice (26 YOA).

Devin Edwin Rice is wanted in regards to his involvement in two drive-by shootings that occurred in the City of Mount Pleasant on March 15, 2023.
Any information, please contact Sergeant Willie Norwood at wnorwood@mtpleasant-tn.gov or call our dispatch at 931-379-3201. We also have a silent witness link on our website www.mtpleasant-tn.gov. Our silent witness phone number is 931-379-3381.
We appreciate the public's help in locating Mr. Rice.
---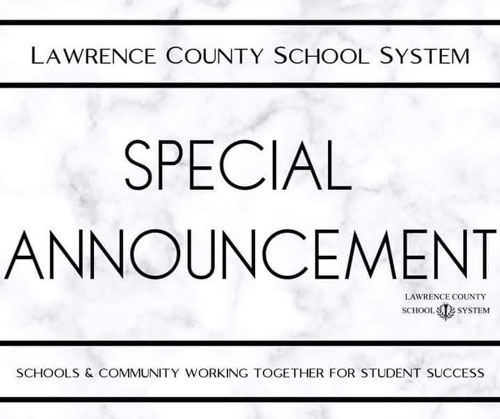 Lawrence County Sc: LCSS Statement:
Over the weekend, anonymous social media posts were made alleging threats of violence toward several Lawrence County Schools. Those social media posts are inaccurate. At no time was any school in a Lock-Out status. Several Facebook posts Friday afternoon were baseless and simply false.
While we deal with adolescents and teenagers daily, any comments made of violence toward LCSS will be taken seriously with appropriate disciplinary action. LCSS requests adults with access to social media platforms contact school officials before posting inaccurate, misleading, and disturbing... rmd.me/nvv6VANM4qP
---
Man charged with attempted murder after firing gun in Columbia crowd, police say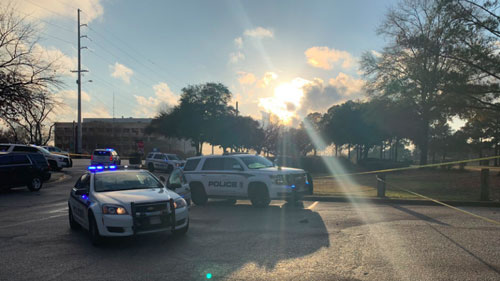 ---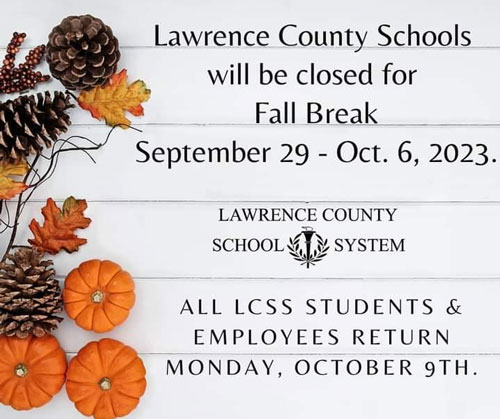 ---
A MALE SUBJECT FACES EVADING AND ATTEMPTED SECOND DEGREE MURDER CHARGES AFTER ENTERING A HOME ON THREE OAKS ROAD OVER THE WEEKEND.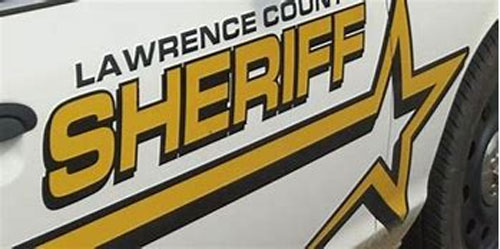 ---
Lawrenceburg Police Department was dispatched to Walmart on Labor Day that resulted in an arrest after a man committed aggravated assault and vandalism with a bat.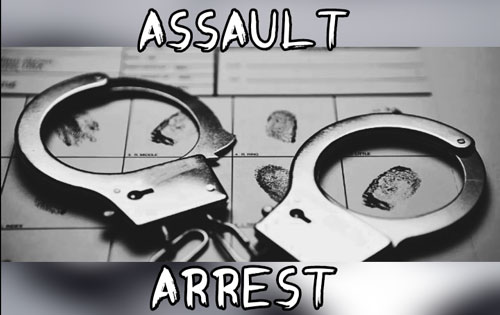 ---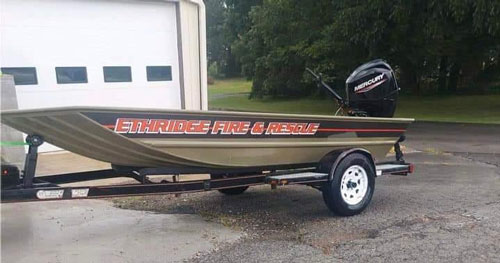 Ethridge Water Rescue team adds new boat to the fleet.

"Water Rescue Team adds a new boat to the fleet.
Ethridge Fire & Rescue recently added this flat bottom boat and jet drive engine to the fleet. This boat will respond in rescue or body recovery operations across Lawrence County and any other county when requested.
We will be doing lots of training on this unit within the next couple months to ensure that when the time arises our crews are ready to respond.
Everyone at Ethridge Fire Department would like to say "Thank You" to everyone that has donated to make this possible. Without the great citizens in our community this would not be possible."
---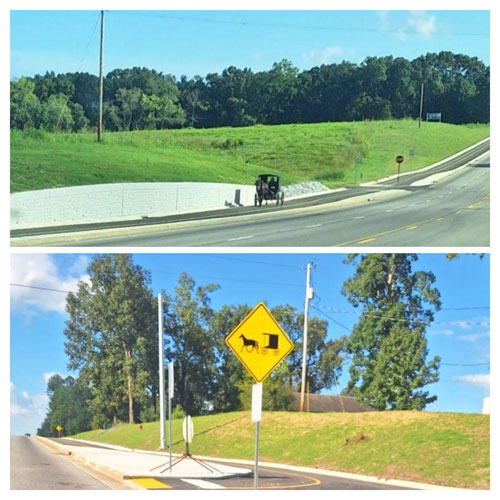 The first Amish Traffic Lane is up and running in Lawrence County, Tennessee.

Located in Lawrence County along Highway 43 there is now a Amish Traffic Lane that runs into the town of Lawrenceburg.
The lanes are equipped with stop signs along with signage informing motorists that the traffic lanes are only for the Amish.
With the Amish community in Ethridge being the largest in the South this will help ensure safer travel for the Amish.
---
---
---
---
---
---