Saturday, December 8, 2018
Missing juvenile found safe in Mississippi
Press release
Investigators with the Lawrence County Sheriff's Department found missing juvenile Miranda Page Curtis late Friday, December 7, 2018.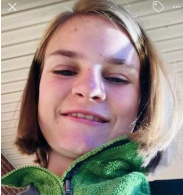 The 15-year-old was discovered safe in Caledonia, Mississippi and is currently being transported back to Lawrence County.
Sheriff John Myers credits his staff and the team work of other agencies for their hard work and dedication put into the matter to ensue Curtis' safe return. "I want to thank my investigators and deputies who spent long hours away from their families to make sure this case had a good outcome.
The men and women of the Tennessee Bureau of Investigation and US Marshall's Service contributed many resources to this case, for which I'm very thankful. I also sincerely thank the public, their many tips, and diligence in helping us solve this matter". A detailed release concerning this case will be made available in the coming days.
---

---

---

---