Maury County Fire Department along with Summertown Firefighters responded to a structure fire in Mount Pleasant.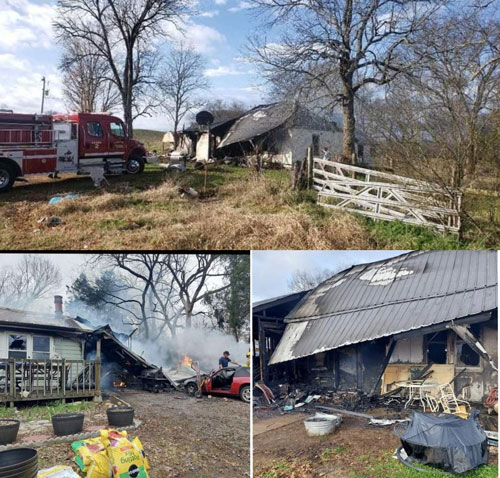 Maury County Fire Department shared the following information and photos regarding early morning fire:
"At approximately 4:00 AM December 25th MCFD responded to the Mount Pleasant Community for a structure fire.
Arriving units found a home well involved in fire and worked most of the morning hours extinguishing the flames. High wind conditions made the fire difficult to contain. Due to location, Mount Pleasant Fire, as well as Summertown Fire responded to assist.
On December 27th members responded on mutual aid to Marshall County for a structure fire. Units from station 1 and station 3 responded and assisted with manpower and water supply.
Aid agreements allow additional resources to be requested at the initial call for a fire. This increases the amount of manpower and resources on the fire scene in a shorter amount of time. We would like to thank our public safety partners as we work together to serve our communities."