Commissioner Chris D. Jackson talks about big things happening for Loretto, Tennessee as Burger King is now open, and the high school will be getting a new gym.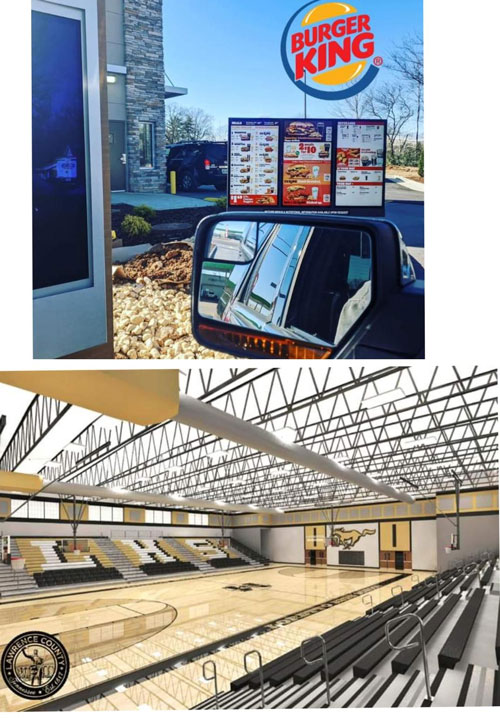 Chris D Jackson shared some exciting things happening for the City of Loretto as Burger King has now officially opened bringing more choices for the community.
Commissioner Jackson also shared the following news regarding new gym:
"NEW GYM GROUNDBREAKING SOON!
I can't love this headline from today's Lawrence County Advocate enough! As the article suggests, 25 years after Loretto High School was originally supposed to get a new gym, we are finally getting it! (FYI the Barn is now close to 70 years old)
The new gym will be almost double the size of the current one and will allow the school to finally be able to host tournaments! And don't worry, the historic Barn won't be going anywhere. It will still be there for PE/practice and any other activities that come about.
Getting this gym is truly an example of teamwork and perseverance. Special thanks to County Executive TR Williams, my colleague Wayne Yocom who represents Loretto as well, the county commission, the school board, the administration at Loretto High School (Loretto, TN) as well as all of the coaches at the school.
Loretto truly does have some excellent student athletes and I am pumped they will soon be getting a new facility that will reflect their success for many years to come!
(Attached to this post is a 3D concept of what the gym will look like. Of course, it's not 100% accurate, but it does give you a general idea of how it will look)
Jennifer Gillespie Littleton Ashley Helton Rutledge David Weathers Nick Quillen"