Wayne County Sheriff is stepping up his efforts to combat the spread of COVID-19 within the jail with a new Zero touchless germicidal system.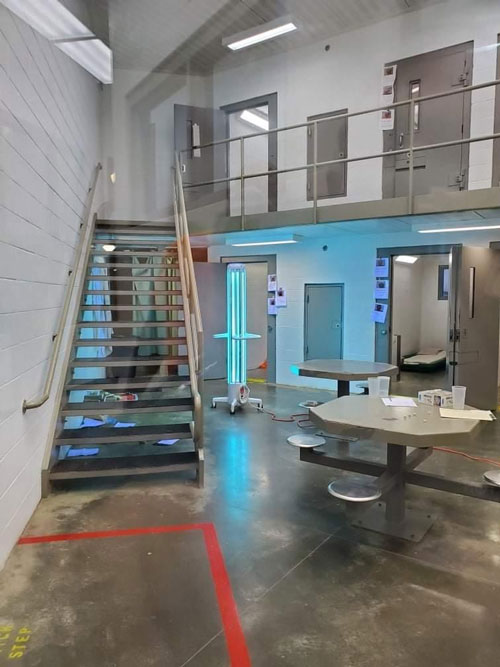 The Wayne County Sheriff's Department made the following announcement on Tuesday:
"Sheriff Shane Fisher is pleased to announce the efforts of the Wayne County Jail to control the spread and elimination of the COVID 19 virus, as well as other virus pathogens, within the facility utilizing the latest technology.
Sheriff Fisher purchased the R Zero touchless germicidal system that utilizes ultraviolet lights to basically kill the virus by eliminating the ability to mulitply and spread.
The R Zero(@rzeroystems) has been in the facility for approximately 2 weeks and all cases that were in the jail have completed the quarantine times and no new cases have surfaced.
Sheriff Fisher said " I take responsibility for the care of both inmates and staff that are incarcerated and work here very seriously and will exhaust all means necessary to protect them."
The RZero UVC disinfecting system will be used in conjunction with the policy and procedures already utilized by staff to hopefully prevent the virus from re-entering our facility.
Sheriff Fisher has also utilized the R Zero to disinfect the court rooms at the Criminal Justice Center to aid in preventing the spread of COVID 19 by those who utilize the court systems in Wayne County."
Photo Credit: Wayne County Sheriff's Department.