Shady Brook and saying goodbye to Columbia's local theater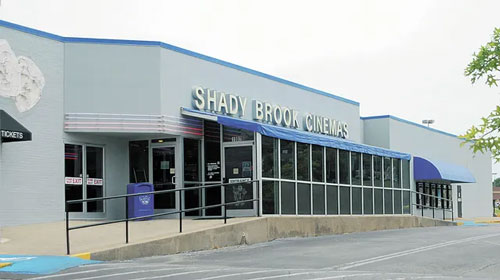 Movie theaters are one of those businesses that was inevitably going to be hit the hardest by COVID, especially when it's a local community theater that relies on attendance and lacks the corporate backing of the bigger Carmike cinemas.
Shady Brook definitely made the best effort it could have to stay open, putting in the extra work to limit screenings, sanitize all surface areas and make patrons feel safe.
Staying open also wasn't 100% about making the money. It was about having an outlet for people to escape the COVID chaos and enjoy a movie, the same way going to the movies got people through things like the Great Depression and World War II.
It's a real shame because I remember what it was like when the Franklin Theater closed down in the late 2000s. Of course it was later revitalized and now serves an amazing event space for concerts, old movies and other performances that make the whole "moviegoing experience" worth the investment.
The same can be said for The Belcourt Theater in Nashville, and the kind of support it has gotten over the years to remain preserved and become a state-of-the-art movie and event hall, a great place to see an old film.
It would be cool if something like that could happen to Shady Brook, because having a local theater is a lot more than having a place to go with cheaper tickets. Of course Shady Brook doesn't have the historic pedigree of a Franklin or Belcourt Theater, but there could be potential in revamping it as a similar theater/performance venue.