Lawrenceburg Utility Systems is providing mutual aid with downed utilities in Dickson due to tornado damage.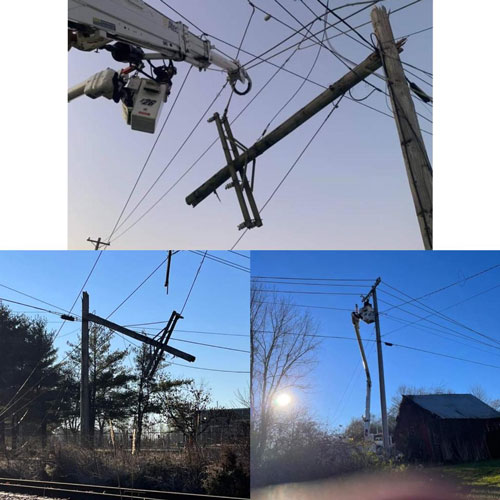 Lawrenceburg Utility Systems shared the following photos and information on Monday:
"The storms and tornado damage in the Northwest portion of Tennessee and Southwestern Kentucky have been devastating to many lives.
Utilities were also hit very hard and have requested mutual aid from many utilities around the Southeast.
LUS has sent a line crew, a bucket truck and a derrick truck to Dickson, TN to assist in power restoration to a system that has seen over 40 utility poles damaged or broken.
This mutual "help" is nothing uncommon in the utility world, utilities are about helping people and we are always willing to help or receive help from each other when needed."