Loretto Telecom announces 5 new public WIFi hot spots.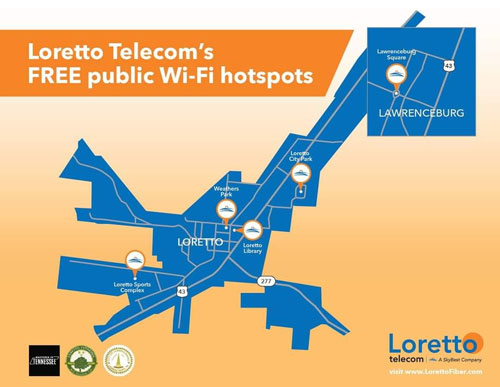 Loretto Telecom has announced the installation of five new public WiFi hot spots in the Lawrenceburg and Loretto, Tennessee areas.
According to Loretto Telecom this was made possible through coordination with both cities and assistance from the Tennessee Department of Economic and Community Development by way of a CARES Act grant.
The new hot spots are being powered by Loretto Telecom's fiber optic network that provides a reliable public connection for those who cannot access reliable broadband.
Loretto Telecom wants residents to know that while these hot spots are up and running they are still hard at work building this fiber network to all of Lawrence County's rural communities.
Photo Credit: Loretto Telecom.