LORETTO HIGH School band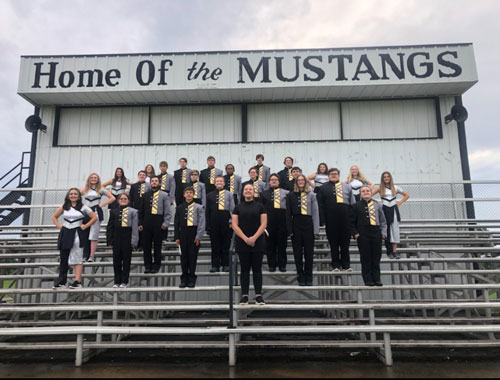 Due to the numerous accomplishments over the past few years, the officials from the Franklin Kiwanis Club and the Williamson County Board of Education's Fine Arts Department they have invited the Loretto High School Band to perform at the 2021 Christmas Parade in Historic Downtown Franklin, Tennessee set for December 4, 2021, at 2:00 PM. This will be the Loretto Band's second appearance in the Franklin Parade. The band's first performance was in the 2019, parade.
The Kiwanis Christmas Parade is held annually on the first Saturday in December with more than 10,000 spectators lining the streets, the parade winds through the streets of Historic Downtown Franklin. After the band finishes the Franklin Parade they will make their way back to perform at home in the Lawrence County Chamber of Commerce's 66th Annual Christmas Parade at 5:00 PM.
Mr. Boston would like to say how proud he is to represent the community of Loretto, the students and staff of Loretto High School and all the citizens of Lawrence County in the Franklin Christmas Parade and our own Lawrenceburg Christmas Parade.