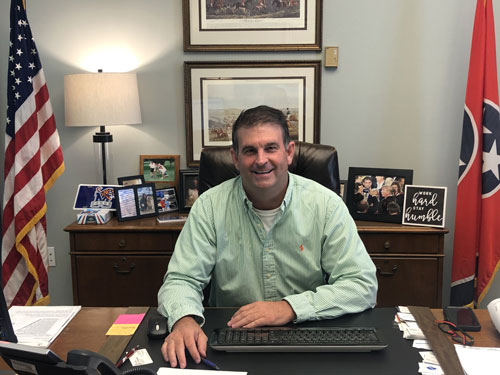 Mayor Minute
Be the Reason Someone Gives Thanks
As we celebrate Thanksgiving this week, let us reflect on the reasons we can be thankful. Even in the midst of crisis, there is always something for which to be grateful. This year, however, Thanksgiving Day may be a difficult time for many people since it brings with it added challenges.
Family gatherings will be reduced in numbers and some eliminated altogether. Some families have friends and loved ones left alone in hospitals or in nursing homes. Some have lost loved ones, leaving an empty place at the table. Still others will self-isolate because they are unemployed and can't afford Thanksgiving this year.
Thanksgiving is a time of love and joy, a time to count blessings, and look forward to a brighter tomorrow; therefore, be a light in someone's life. It does not require much effort: a phone call, a text, or a note. Small gestures of kindness or a delivered meal can mean a great deal to people who are lonely and/or sad. So be that reason someone gives thanks. We are a community of people who love one another, and for that I am extremely grateful.
The City Council and I want to wish all of you a happy and joyful Thanksgiving!