Maury County Firefighters were dispatched to a wreck where they arrived to find a vehicle down a 50-75 foot embankment.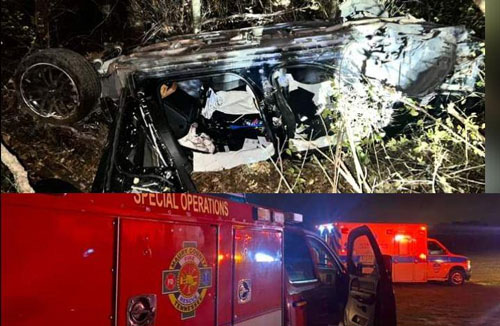 Maury County Fire Department released the following information and photos on Monday:
"This morning at 2:13am MCFD was dispatched to Greensmill Rd for an MVA.
Squad 12 and Rescue 1 responded. Squad 12 arrived and found a vehicle down a 50-75 foot embankment with a patient trapped.
A second alarm for manpower was requested and Division Chief Greenwell and the Deputy Chief responded.
A hydraulic spreader was carried down the embankment and the patient was extricated.
A 3:1 haul system was used with a stokes basket to bring the patient to the roadway.
An LZ was established for VUMC LF4 at Hunter Field. The patient was transported with apparent non life threatening injuries. THP is investigating the accident.
#TeamMaury"