Maury County Sheriff's Department are looking for information regarding human remains found on property while deputies were responding to domestic violence call.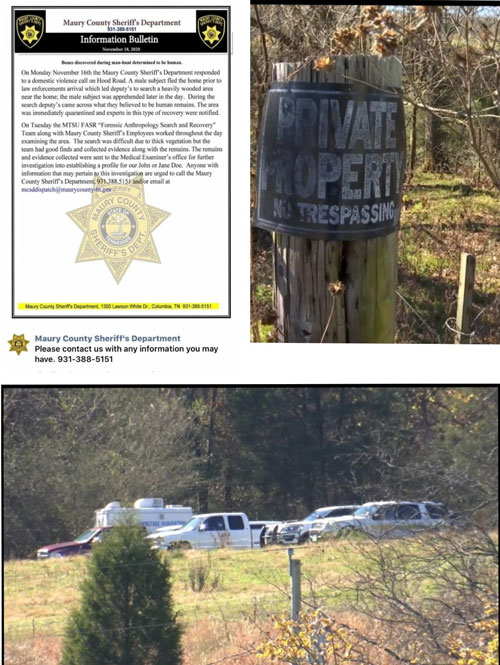 According to the Maury County Sheriff's Department on Monday their deputies responded to a domestic violence call on Hood Road where the male suspect fled prior to their arrival, but was located later on that same day.
While deputies were searching for the suspect on the property in a heavily wooded area near the home they came across what was believed to be human remains, and the area was immediately quarantined off.
On Tuesday MTSU Foresensic Anthropology Search and Recovery Team along with Maury County Sheriff's employees worked throughout the day examining the area where the remains were found, and confirmed to be human.
The remains were then sent to the Medical Examiner's Office for further investigation into the profile for the John or Jane Doe.
Anyone with information is urged to contact the Maury County Sheriff's Department at 931-388-5151.

Photo Credit: Maury County Sheriff's Department, WKRN/Andy Cordan.