Tennessee Governor Bill Lee released statement for law enforcement to consider coming to TN.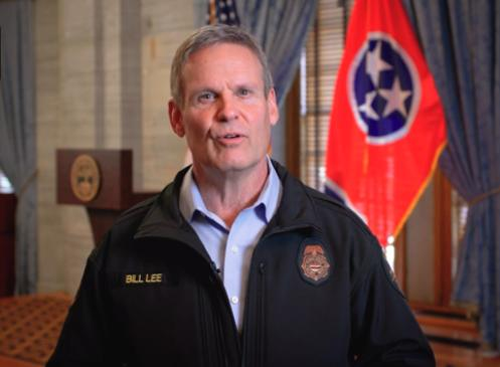 Governor Bill Lee released a video to law enforcement officers across the country who don't want to get the COVID-19 vaccine to come work in Tennessee.
Governor Lee stated that along with Tennessee Department of Safety and Homeland Security Commissioner Jeff Long, announced Tennessee's offer to cover relocation expenses for out-of-state law enforcement looking to leave states with strict COVID-19 vaccine rules.
"There are many highly skilled law enforcement personnel who want to work in a state that doesn't get in the middle of personal health decisions yet also provides for a wonderful quality of life," Lee says in a statement.
"As we've ramped up efforts to get more state troopers on the road, we want these men and women to consider Tennessee, and we will assist with their relocation expenses."