Waynesboro, Tennessee City Park received damaged from a fire this week.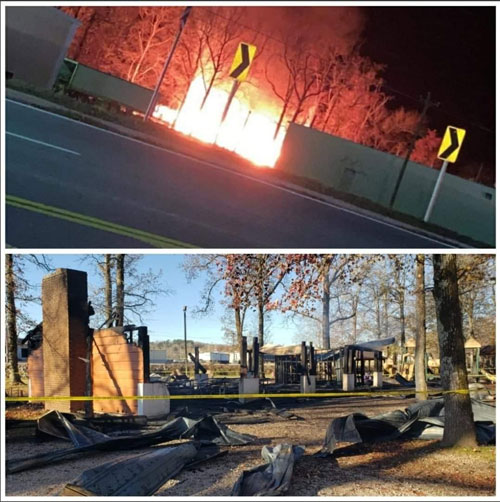 Firefighters were dispatched to a fire at the Waynesboro City Park with reports of heavy damage to a structure.
Photos from the fire show damage to the pavilion located at the front entrance of the park where at this time the park is currently closed.
No further details have been released as to what caused the fire at this time.
Photo Credit: Tennessee River Valley News.