One person was tragically killed in a early Wednesday morning school bus crash in Nashville.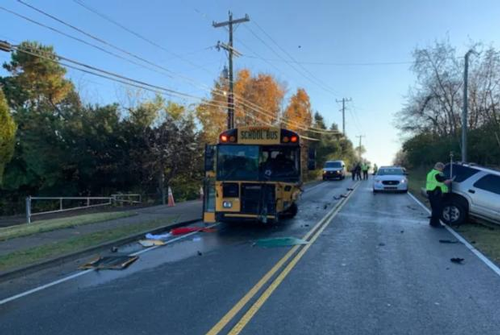 According to reports the crash occured early Wednesday morning around 5:45 a.m. on Elm Hill Pike where a school bus carrying one student at the time was hit head on by an SUV.
Metro Nashville Police stated that the driver of the SUV reportedly crossed the double yellow line hitting the bus head on where officers reviewed surveillance from the school bus to review the crash.
The 15 year old student who was on the bus during the wreck was luckily unjuried, and was picked up by their parent at the scene.
The bus driver and monitor were injured in the crash where they were transported from the scene to a nearby medical facility.
Sadly the 60 year old driver of the SUV did die in the crash where at this time his identity has yet to be released.
There are no further details at this time, but officers did state that excessive speed did not play a roll in the cause of the crash.