The City of Loretto is applying for a Public Recreation Grant through the Tennessee Department of Environment and Conservation's Recreation Educational Services' Division.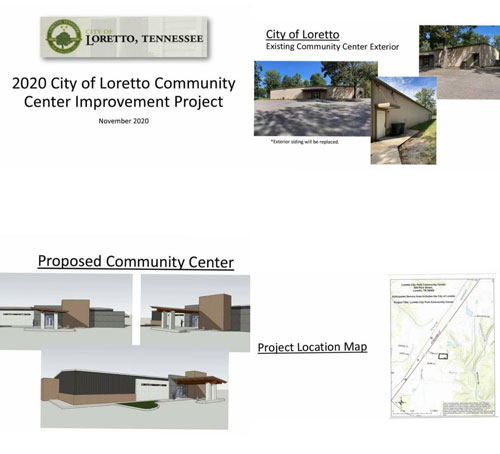 The City is applying for renovations to the current Community Center which will include ADA compliant restrooms, new flooring, ceiling, and wall coverings, and an updated exterior.
The City of Loretto, Tennessee shared their presentation on their Facebook page where they are requesting that residents check it out and leave their feedback.
Photo Credit: City of Loretto, Tennessee.