Vaccine Mandate , The future
Yesterday was a hard day!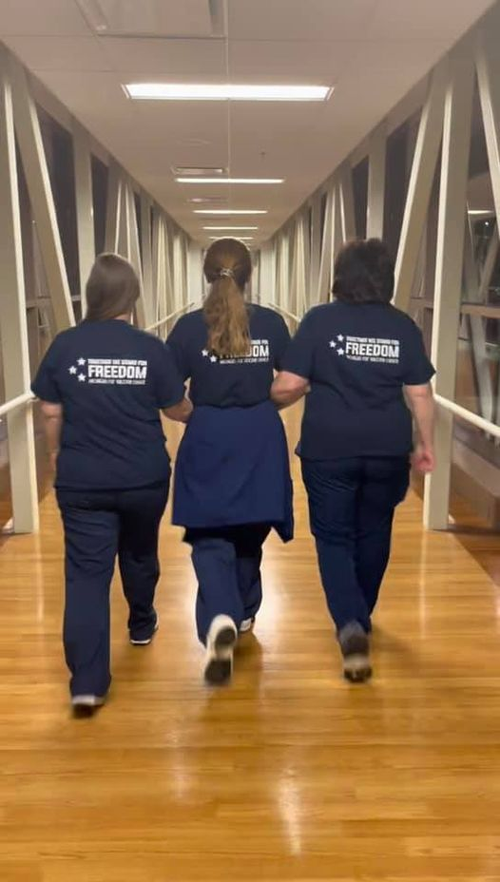 I watched as some of the best, most compassionate, hardworking, knowledgeable, experienced, dedicated staff work their last shift. It was my honor and privilege to work alongside you for so many years. Thank you for all you have taught me.
I watched all week so many hugs, tears, stories be told and concern for the future of all of healthcare.
This past almost two years has been hell for the healthcare system and all these people leaving have fought hard to get us through. These once so called hero's now being forced to voluntarily resign when they all would be showing up tomorrow to continue a job they love. All because they question a forced mandate when we should have the freedom to choose.
The experience we are losing is not replaceable. These people some of which hold 30+ years of experience we need to continue to help mold the future of the hospital. To help train the newbies to one day be just like them. To bounce ideas off of in times of uncertainty or unfamiliar tasks. It's how the cycle works.

On top of those being forced to leave we are losing staff just because they are frustrated with all that is going on. Taking higher paying contract jobs because why not, they don't feel appreciated at the job they dedicated themselves too.
This mandate will continue to cripple an already overwhelmed healthcare system. I fear not for those leaving but for those left behind. I know most leaving have made peace with this decision and will continue to fight for their beliefs. They will figure out their next chapter. I'm not sure how much more these healthcare systems can take however. I'm worried. I worry for the future, I worry for us remaining staff, I worry for patient care. I pray for us all!