Hickman County deputies locate wanted felon with help of tips from community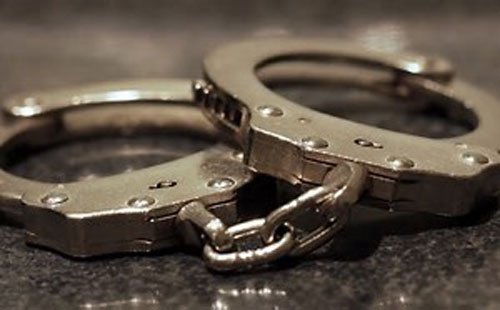 HICKMAN COUNTY, Tenn. (WKRN) — There's a new sheriff in Hickman County, and with it, a dedicated emphasis on narcotics enforcement and citizen involvement to create safer streets.
Since Sheriff Jason Craft brought his proactive policing strategy to the office in 2022, arrests are up 54%, according to Hickman officials. Drug arrests are up a whopping 114%.
The department credits much of that success to citizen involvement. And tips from citizens are what led to a speedy arrest of one of Hickman's most wanted.
News 2 obtained body cam of the tail end of a chase on October 20. Video shows a deputy getting out of the car at Highway 46 and Highway 7 at the Maury County Line.
The deputy then chased Michael Tyler Coen, 29, into the tree line, where the ex-con would escape.
Hickman deputies said the chronic offender allegedly stole a vehicle and wrecked it during the chase.
"Friday our narcotics units had done a few traffic stops, I think people in the community had already heard we were looking for Mr. Coen," said Sheriff Craft.
Thanks to citizen tips, Hickman County narcotics officers tracked the ex-con to a Centerville home near Columbia Ave. and Water Road.
Body cam obtained by News 2 shows officers as they approached an open door to the home, where officers said they could hear Coen's voice.
Deputies are met at the door by Jennifer Blystad who blocked the deputy's path. After multiple attempts failed, the deputies sealed off the area and got a search warrant for Coen.
Hickman deputies executed that search warrant and found Coen hiding in an upstairs bedroom. The 29-year-old was taken into custody without further incident.
"The biggest thing is, it is our department working with our community to get these wanted people and these people messing with drugs off the streets," said Craft. "Working with our citizens, that is what is getting it done."
Coen was charged with multiple warrants including evading arrest and theft of property.
Blystad was also arrested and charged with child abuse and neglect. Her little boy was in the house at the time of the sheriff's interaction and despite multiple requests by law officers to remove the child to a safer location, the woman declined.
According to Hickman County deputies, DCS reportedly removed the child from the home
placing him with other family members.