Maury County Fire Department responded to multiple vehicle accidents, and fires on Thursday where one incident involved a vehicle found down an embankment with a trapped driver.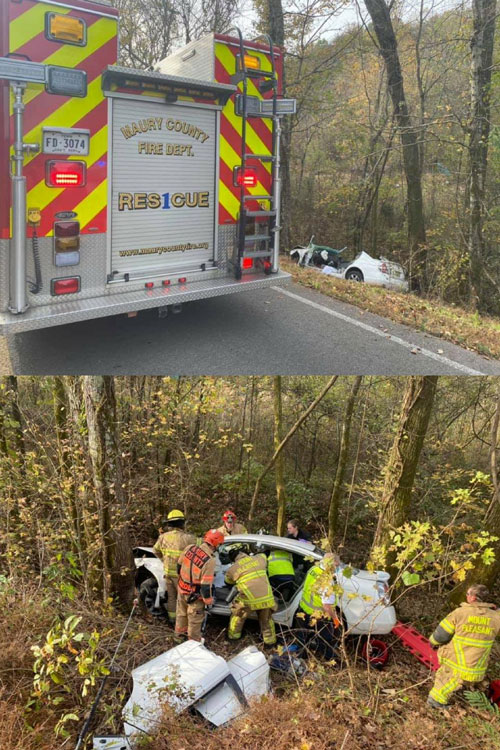 Maury County Fire Department released the following details regarding three motor vehicle accidents, and two fires:
"Thursday units were kept busy with three serious vehicle accidents with two of them involving extrication, a working house fire, and a tractor fire.
The first wreck was dispatched at 07:20 on Smith Hollow Rd. Responding units: Rescue 1, District Chief 1, and MPFD on mutual aid. Arriving units found a vehicle down an embankment with one patient entrapped and the vehicle very unstable. The winch was deployed off the side of Rescue 1 to secure the vehicle from rolling down the hill.
Due to the manpower that would be needed for the operation MPFD was requested mutual aid and they responded with Ladder 1. Units removed the driver's side of the vehicle, the driver's side seat back, and removed the roof. Units deployed a ladder, stokes basket, and rope to get the patient to the roadway who was transported by Maury EMS to Mt Pleasant airport and was flown by VUMC LF to Vanderbilt.
Great job by Maury EMS crew as well as MPFD for their assistance on a lengthy operation."
Photo Credit: Maury County Fire Department