Lawrence County Fire and Rescue respond to multiple calls early Sunday morning.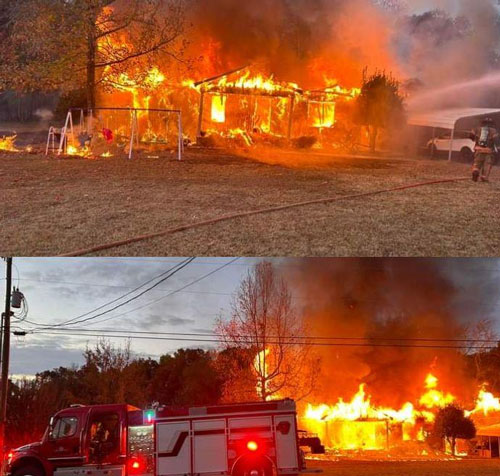 Lawrence County Fire and Rescue released the following information and photos:
"11-5-2023
Subject: Multiple Calls
At approximately 5:05 AM Lawrence County Fire Rescue units were dispatched to a report of a brush fire in the Westpoint Fire District on Railroad Rd. First arriving units found two separate fires.
Members from the Westpoint, and Iron City Stations responded along with Law Co EMA and the Tn Division of Forestry. The fire was brought under control and extinguished.
At approximately 5:41 AM while LCFR units were working to control the brush fires the Lawrence County E-911 dispatched LCFR units to a heavily involved residential structure fire on Commodore Circle in the Summertown District.
Members from the Summertown, Henryville, West End and Ethridge Stations are currently on the scene of the fire. Box 50 is on scene providing rehab support to firefighters. No injuries have been reported as of yet."