Lawrence County man given maximum sentence in court today for attempted murder of infant daughter.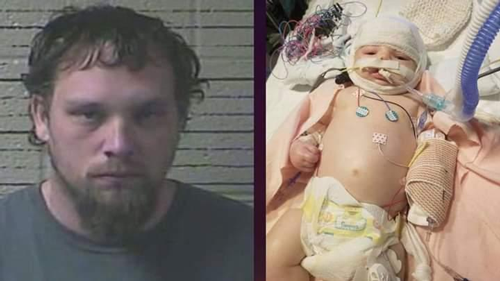 Brent Cooper- District Attorney- 22nd Judicial District shared the following information regarding sentencing in court today:
"FATHER GIVEN MAXIMUM SENTENCE FOR ATTEMPTED MURDER OF INFANT DAUGHTER
Today, after a sentencing hearing for Attempted First Degree Murder and Aggravated Child Abuse, Judge Stellla Hargrove sentenced Michael Fisher to the maximum possible sentence of 50 years in prison.
Earlier this year, a Lincoln County jury found Fisher guilty of both counts after hearing the disturbing facts of the case. "Assistant District Attorney Gary Howell did a phenomenal job in seeking justice for Baby Addilyn. He was relentless in making sure Fisher would be held responsible for his actions." District Attorney Brent Cooper. "We're praying for a miracle for Addilyn, so that she may achieve some quality of life. She is certainly blessed to be with the family she has now."