Classes cancelled after suicide at MTSU's Peck Hall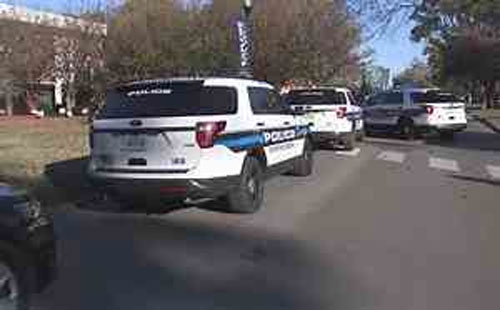 MURFREESBORO, Tenn. (WKRN) — An investigation is underway after a contract worker died by suicide inside a building on the campus of Middle Tennessee State University in Murfreesboro.
An alert sent to MTSU staff and students around 7:45 a.m. Wednesday stated the school's Peck Hall would be closed for the day but there is no threat to the community. An updated alert stated classes after 12 p.m. would continue as scheduled but a subsequent alert said all activity at Peck Hall is cancelled and will resume Thursday, Nov. 2.
Murfreesboro police spokesperson Larry Flowers said officers were called to campus around 7:15 a.m. after an apparently deceased victim was found inside the Peck Hall building.
MTSU Police Chief Edwin Kaup said the deceased is not a student or faculty member but a contracted employee. MTSU officers attempted life-saving measures but were unsuccessful.
Flowers added investigators believe the person entered the building around 3:15 a.m. and was alone inside.
The person's identity and manner of death was not released.
When asked if weapons had been brought onto school property, Flowers said that is part of the investigation and what's important is there is no threat to campus.
Peck Hall is located near the center of campus and is home to the school's literature and psychology departments.
No additional information was immediately released.