Nashville drivers have the worst commute in the U.S., study finds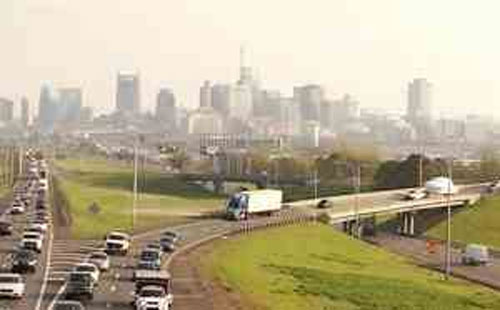 NASHVILLE, Tenn. (WKRN) — The woes of traffic congestion are all too familiar for Nashvillians who spend hours on the roads just trying to make it to and from work.
But is the commute really that much worse than other cities? A recent study conducted by Forbes Home analyzed the top 25 U.S. cities with the worst commutes and determined the commute for most Nashvillians is the worst in the country.
Researchers gathered several metrics from the 2021 U.S. Census, as well as WalkScore.com, to determine which cities have the hardest commutes. Those metrics included things like the average time spent commuting to work, access to public transit, walkability and the percentage of workers in each household without a car.
In Nashville, residents have an average commute time of 28.6 minutes to work each day, which is similar to other cities in the top 10 like Charlotte, North Carolina; Dallas, Texas; and even Los Angeles, California, where the average commute is 32.30 minutes.
Residents in other notoriously traffic congested cities like New York City have an average commute time of 43 minutes, and in Washington, D.C., it can take residents up to 37.20 minutes to get to work, according to the study.
However, the walkability and access to public transport is much higher in those areas. Nashville has a walk score of 28.8, a transit score of 21.7 and a bike score of 29.7 — all out of 100. While New York City, for example, has a walk score of 88 and a transit score of 89.
Even places like Dallas have a higher walk score at 46 and a transit score of 39. Because of this, more people in Nashville rely on cars to get to work. According to the study, the city has 452,194 workers with only 2.6% of households that do not have access to a car.
All that traffic led to commuters in Nashville losing an estimated 41 hours in congestion in 2022. Behind Nashville, the top five cities with the hardest commutes were Charlotte, North Carolina; Jacksonville, Florida; Houston, Texas; and Washington, D.C.
The city also ranks relatively high on a global scale. Compared to the over 10,000 cities across the globe, Nashville is ranked as the 131st most congested city in the world, according to Inrix, a traffic data company.
At the start of this year, multiple studies from state and city departments warned that unless changes are made to Tennessee infrastructure, congestion and traffic could continue to increase significantly in the next couple of decades.