Couple arrested in Alabama after the new homeowners found a body in the freezer.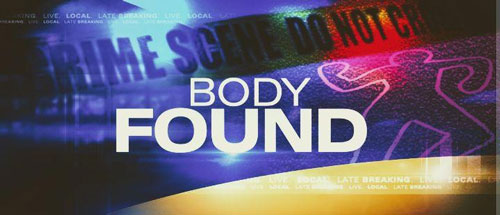 Henry County Sheriff Eric Blankenship stated that on Sunday the sheriff's office received a 911 call at 11:37 a.m. about a dead body on Bradford Drive in Headland.
Upon arrival deputies found a decomposed body inside a freezer in the back yard of the home where the remains are believed to be those of Logan Michael Halstead the 19 year old son of the previous family that lived there who may have died as early as July or August.
According to Sheriff Blankenship the previous family had moved away from the home in which they rented more than a month ago, and the owner had recently sold the property.
On this day the new owners were cleaning up when they made the gruesome discover after finding the freezer in the backyard that was too heavy to load up on the trailer so they were going to clean it out before hauling it way, and that's when the new owners found the remains.
Michael Shane Halstead, 44, and Karen Tysinger Halstead, 43, who are parents of the 19 year old victim were immediately taken into to custody in Coffee County for questioning.
The couple were later transferred to Henry County once charges were filed, and booked into the jail without bond.
The victim's body was taken to the Alabama Department of Forensic Science for an autopsy.
The Headland Police Department, the Dothan Police Department and Alabama State Troopers assisted in the investigation.
The couple appeared in court Monday afternoon where a judge set their bond at $175,000 each.
Anyone with information is asked to call the Henry County Task Force at 334-585-3131