Traffic stop conducted by the Lawrence County sheriff's office lead to search warrants that resulted in over an ounce of methamphetamine and counterfeit money being seized.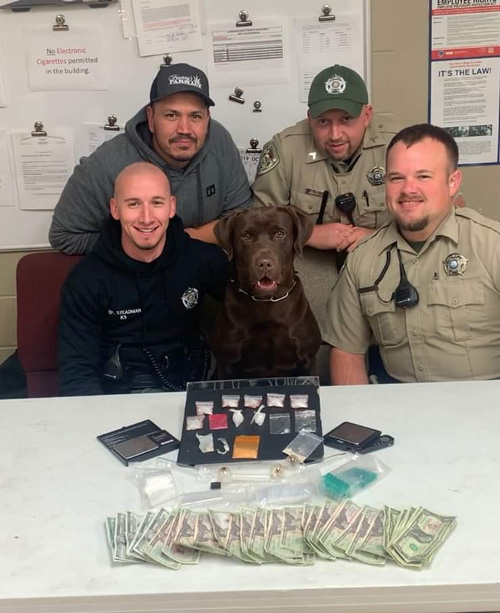 According to the Lawrence County sheriff's office deputies conducted a traffic stop that resulted in a search warrant being issued for a residence in the area of McCaleb Road just off of Ethridge Red Hill Road.
The search of the residence was conducted on Monday where deputies along with K-9 Striker discovered over an ounce of suspected methamphetamine, glass pipes, digital scales, and a large amount of counterfeit money.
James Alan Perry, Rene Fleming, and Jason Myhan were all arrested on charges of possession of the items seized from the residence.
Sheriff John Myers spoke on the bust by saying, "I cant say enough about the deputies at the Lawrence County Sheriff Office. Everyday they continue to press the fight by keeping constant pressure on the drug dealers in our county."
Photo Credit: Lawrence County Sheriff's office.