Respect for Old Glory: Lawrence County Firefighters found an American flag while working this morning to extinguish hotspots at a house fire scene in Ethridge.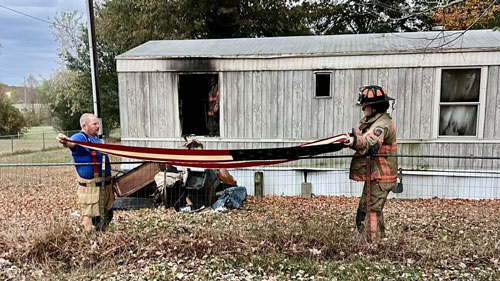 The flag, which had sustained little damage, was properly folded and cared for by members of the Ethridge Fire Company.
Did you know that many veterans have answered the call to volunteer with their community fire department?
Lawrence County Fire & Rescue Tennessee is proud to have several former service members from all military branches who actively serve within its ranks. #Local43TV