Lawrence County Firefighters report injuries to a resident and firefighter during a structure fire call.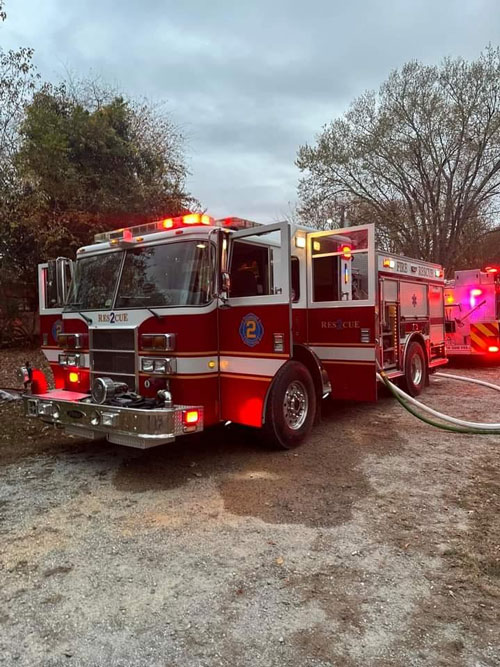 Lawrence County Fire and Rescue issued the following release:
"For Immediate Release:
10-27-2023
Subject: Injured Resident / Injured Firefighter
Shortly before 5pm today the Ethridge Fire Department along with other Lawrence County Fire Rescue Departments were dispatched to a reported structure fire on Merrel Ave in Ethridge.
During active firefighting operations an occupant of the residence did go back into the residence. When firefighters attempted to rescue/remove the resident one firefighter was injured.
The injured firefighter has been transported by Lawrence County EMS to Maury Regional Medical Center for treatment of non life threatening injuries. The resident was also treated on scene by EMS.
The fire has been extinguished and units remain on scene conducting salvage and overhaul operations. The incident is being investigated by the LCFR Fire Investigation Unit.
While the fire operation was in progress other Lawrence County Fire Rescue units were operating simultaneously on a call of a patient pinned under a tree in the south end of the County. More information on that call as it becomes available.