Maury Regional Hospital will be stopping all overnight elective surgeries due to rise in COVID-19 cases.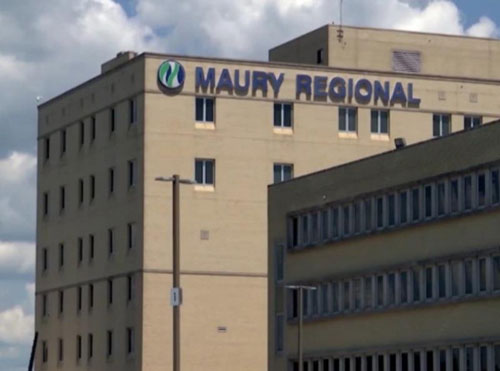 Maury Regional Medical Center in Columbia has announced that due to a rise in COVID-19 cases within their hospital they are stopping overnight elective surgeries for atleast two weeks.
Maury Regional Health Chief Medical Officer Martin Chaney told News 2 that "It was a steady increase over a couple of weeks and then late last week, we just got to the point where we were completely full."
The hospital stated that the decision was made quickly after a spike in COVID-19 cases resulted in not only the hospital being at full capacity, but the majority were COVID-19 patients on ventilators.
Maury Regional is not the only hospital to make this decision where Cookeville Regional Medical Center also announced a hault of elective surgeries after their facility reached a record high of 71 positives COVID-19 patients.
The Hospitals are urging people to continue wearing mask, social distance, wash hands frequently, and not to let the fear of getting COVID-19 prevent someone with a medical emergency from coming to the hospital.