The Final Presidential Debate before the election took place at the Belmont University in Nashville, Tennessee.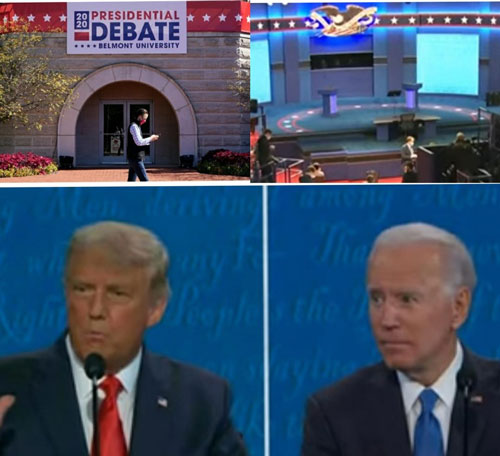 On Thursday night the final Presidential Debate was held at the Belmont University campus in Nashville, Tennessee where Air Force One carrying the President, First Lady Melania Trump, and all aboard touched down around 2:00p.m. at the Nashville International Airport.
Last night's debate was the final Presidential Debate before the election where originally the Commission on Presidential Debates scheduled three forums between the candidates, but unfortunately the second debate was canceled around the time President Donald Trump had recently contracted COVID-19.
The debate in Nashville was scheduled to begin at 8:00p.m., and last approximately 90 minutes being divided into six 15-minute segments where each candidate will be granted two minutes of uninterrupted opening statements.
It was announced that certain changes were made for this debate where during each candidates two minute period their opponent's microphone would be muted to prevent interruptions.
Since the debate's conclusion many Americans are discussing who won the final Presidential Debate where several polls including CNN stated that Biden won the debate, but it is also important take into consideration that all 2016 polls showed that Hillary Clinton won all three debates where Trump then went on to win the presidential election.
Photo Credit: NEWS 5, C-SPAN.