A World War II bomb was discovered in Poland canal, and exploded underwater on Tuesday while Navy attempted to defuse it.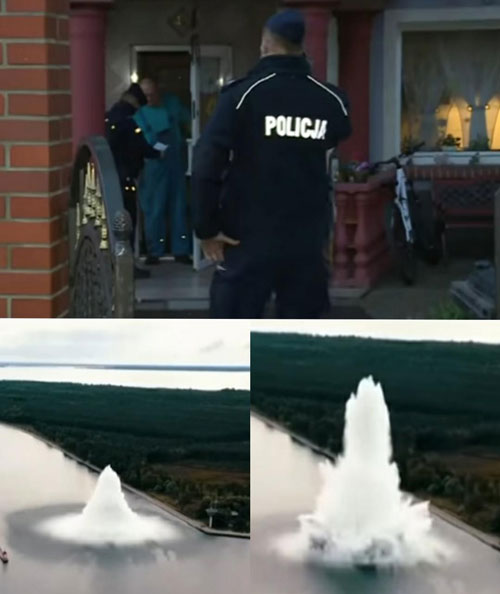 On Monday Navy divers began their operation to defuse the largest unexploded World War II bomb to ever be found in Poland.
The bomb was known as a Tallboy bomb, and dubbed the "earthquake" bomb which was found in the Piast Canal which connects the Baltic Sea with the Oder River.
It is believed that the bomb was dropped by the Britain's Royal Air Force in 1945 in an attack on a German cruiser, and has been underwater all this time.
While the Navy began their efforts to defuse the bomb Poland authorities visited surrounding homes where more than 750 people were evacuated just outside the town of Swinoujscie.
On Tuesday unfortunately the bomb exploded under water causing an eruption of water, but it was confirmed that all Navy divers were out of the danger zone when this occurred.
No injuries were reported as well as no damage to infrastructures occurred during the explosion.
Photo Credit: Inside Edition.