The Mt. Pleasant Police Department are requesting the public's assistance in locating missing male juvenile.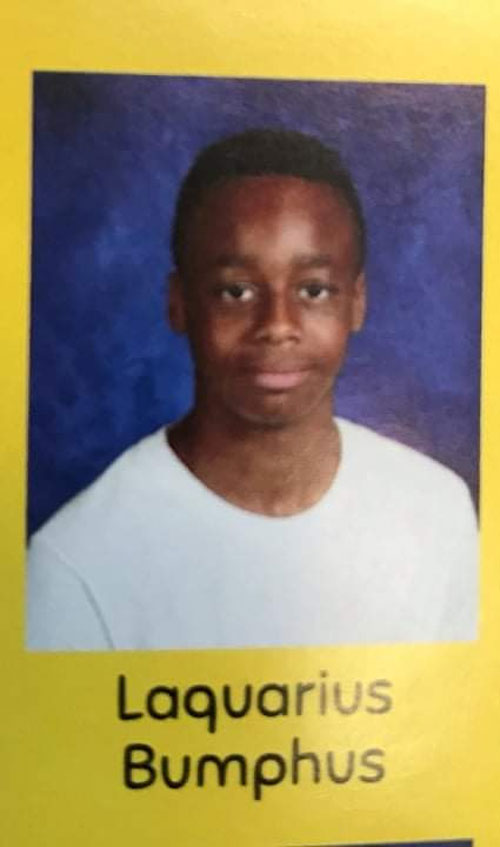 The Mt. Pleasant Police Department released the following photo, and details regarding missing 14 year old male:
"Missing Juvenile: Laquarius Bumphus, 14 year old, was last seen on Thursday, October 8, 2020 around 2 pm by his older sister.
Young Mr. Bumphus weighs approximately 150 pounds and is 6 feet tall. Family member indicated he could have rode his bike to a friend's house in Columbia.
If you see Mr. Bumphus or know where he could be, please call the Mount Pleasant Police Department at 931-3201. You can also call our Silent Witness line at 931-379-3381."

Photo Credit: Mt. Pleasant Police Department.