Florence Alabama Fire Rescue along with local Police were dispatched to a commercial fire with reports that people were trapped inside.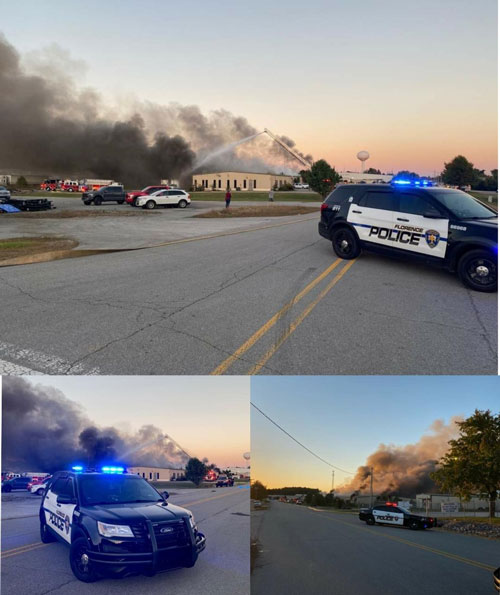 Florence Alabama Police Department reported Thursday evening that their officers along with Florence Fire Rescue were on the scene of a commercial fire on Northington Court.
As additional details were released it was reported that people may be trapped inside the facility where a medical helicopter was called to the scene.
News sources indicated that Florence Fire Chief Jeffrey Perkins confirms that one person has died from the fire in the Florence Lauderdale Industrial Park.
Multiple Fire companies responded to assist working throughout the night to battle the large fire where residents were asked to avoid the area.
At this time no further details have been released.
Photo Credit: Florence Alabama Police Department