The Lawrenceburg Fire Department was dispatched early Tuesday morning to a residential fire where two occupants was trapped.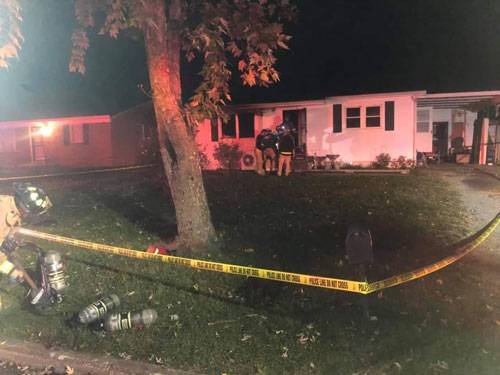 The Lawrenceburg Police Department released the following details regarding early Tuesday morning fire:
"Immediate Release:
10-13-2020
4:43 AM
The Lawrenceburg Fire Department is currently on the scene of a residential structure fire in the Station 4 response area.
First arriving units encountered heavy fire involvement, and two occupants trapped. Firefighters were able to quickly remove the occupants, and begin patient care efforts."
At this time no further details have been released.
Photo Credit: Lawrenceburg Fire Department