A $2,000 reward is being offered after burglars break into a Pulaski, Tennessee family pharmacy.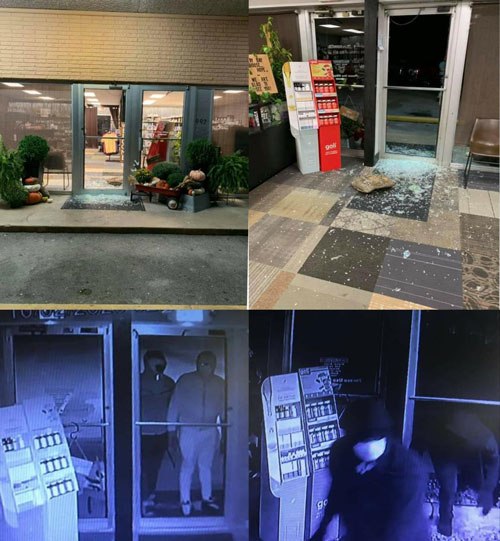 Sutton Family Pharmacy located on Mill Street are requesting the public to contact the Pulaski Police Department with any information regarding burglary where they released the following statement:
"At approximately 3:30am Friday 10/01, this crew broke into our pharmacy and stole narcotics. We're offering a **$2,000 reward** for any information that leads to their conviction in this incident. Big thank you to Pulaski Police Department, the group you can reach out to with any information 424-4404 (Kenneth Bass).
Obviously we were instantly upset and mad when we arrived at the pharmacy 4 hours before we would normally. Throughout the day, the two most angering things about the situation
1. Time stolen from us and the people who helped us throughout the day
2. Ability to care for certain patients who rely on us to provide medication for important disease states (for several days). For the stress that caused these patients, we are so sorry.
Two other thank you's: Eddie Gibson who fixed our doors (even better than before within an hour of us calling him at 6am) & the family who stayed with our kids all day!
Everything is well at the drug store and back to normal. We're thankful for our blessings and grateful no more harm was done than this. Despite any evil in the world, always choose to see good and do good. We're here to care for you like you're our family every day!"

Photo Credit: Sutton Family Pharmacy.