The Lawrenceburg Police Department are requesting the public's help in identifying a hit and run motorist.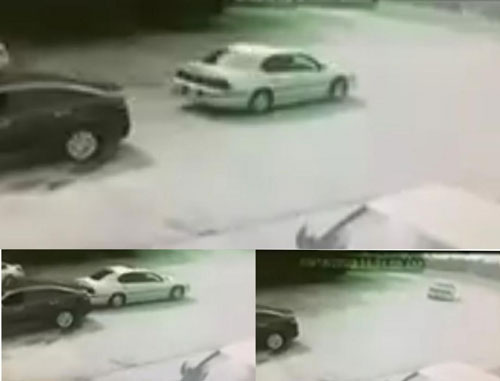 The Lawrenceburg Police Department released security footage along with the following details regarding hit and run suspect:
"On 09/18/2020 a hit & run accident occured at Hilltop Market located at S. Locust and Prosser Rd. We are trying to identify the driver of the Chevy Impala who hit the parked car.
Any information please contact Lawrence Central Dispatch (931)762-0450 or Lawrenceburg Police Dept. (931)762-2276. Leave all messages for Officer Glover."
Photo Credit: Lawrenceburg Police Department/ security footage.