Ryan Weathers, Loretto, Tennessee Native made his MLB debut during Tuesday night's game.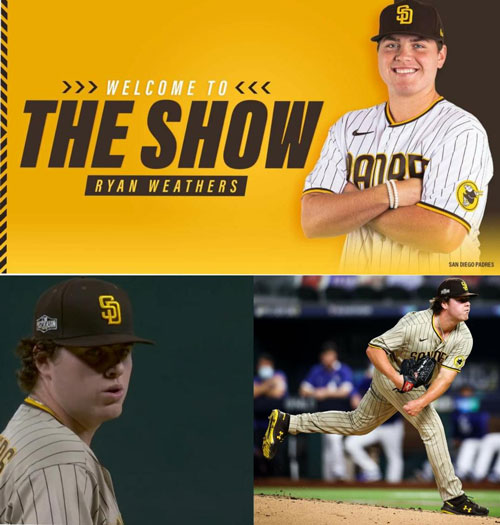 Ryan Weathers made his MLB debut during San Diego Padres Tuesday night game against Los Angeles Dodgers in Arlington, Texas
Ryan Weathers made MLB history with becoming the second pitcher ever and fifth player to make his debut in the postseason as well as being the second-youngest to do so at 20 years, 294 days.
During his debut Ryan Weathers also accomplished his first MLB strike out against reigning 2019 MVP Cody Bellinger.

Photo Credit: San Diego Padres, MLB.