Sheffield Police Sgt. Nick Risner tragically died Saturday morning after being critically injured in line of duty.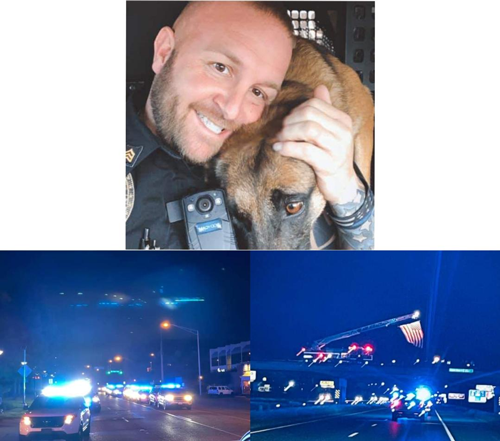 Sheffield Police Sgt. James Nicholas "Nick" Risner died Saturday morning, a day after he was crictically injured during a shootout with a suspect in Muscle Shoals.
Risner, 40, was a K-9 officer who served more than eight years with the Sheffield Police Department.
Tony Risner, the brother of Sgt. Nick Risner shared that following on Saturday:
"One more ride, to the donation center to save more lives in Birmingham. He said when he first became an officer, he wanted to be a part of the Legacy Donor program, if it came to that. THIS is a Hero.
Edit: The last ride and escort will be in a day or two, updates will come when we can. Just keep praying, Our family can not thank everyone enough for the overwhelming support of Huntsville PD, Sheffield PD, other surrounds Departments as well as every single one of you whose reached out, or prayed. None of it has gone unnoticed.

I know when he landed is Our savior's arms, he was told "Well Done Son." May we all strive to leave a legacy like my brother's."