Florence Alabama Police Department introduce their Explosive Detection K-9 Iva.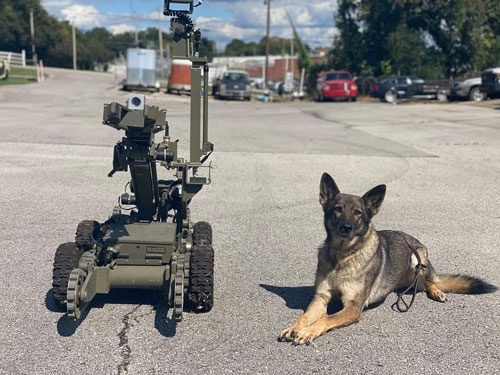 The Florence Alabama Police Department released the following details regarding their K-9 Iva:
"Everyone meet Iva, she is our 10 year old Explosive Detection K-9. Iva is a native of Holland and spent 3 years deployed with the United States Military keeping our troops safe.
Iva is now a 6 year veteran of the Florence Police Hazardous Devices Unit. If you have ever been to a University of Alabama football game in Tuscaloosa or a NASCAR race at Talladega Superspeedway, Iva was probably there.
Closer to home, if you have attended a UNA Football game, UNA/Florence High School graduation, 4th of July Celebration, Shoals Fest in McFarland, or any large scale event in our downtown area, just to name a few, Iva was there working behind the scenes. Iva is a hard worker and loves to play."
Photo Credit: Florence Alabama Police Department.