A tripple homicide occured in Maury County on Friday after a man killed 3 family members including his 11 year old sister.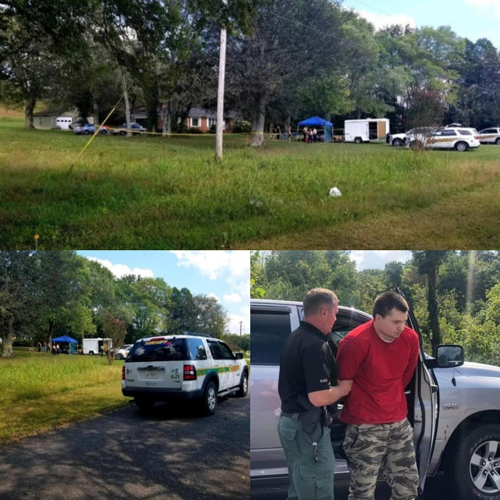 According to the Maury County Sheriff's Office, deputies were dispatched around 6:00 a.m. on Friday to a residence on Double Branch Road in reference to a shooting.
Deputies were alerted to the disturbance after a 911 call was placed by an unnamed family member inside the home who managed to escape out a window once shots began firing.
Upon arrival deputies tragedically discovered the bodies of 3 victims who had died from gunshot wounds after a family member who was identified as, Nathanial Pipkin, had went on a shooting rampage inside the home.
Sheriff's Office reported that during the shooting Pipkin killed his mother, his 11 year old sister, and an unamed adult family member.
Immediately the Maury County Sheriff Office issued a BOLO for Pipkin who had fled the scene in a 2003 silver mustang along with the Tennessee Highway Patrol being contacted for assistance in locating the suspect.
Sheriff Rowland stated that around 8:50 a.m. the Monteagle Police Department spotted the suspect's vehicle approximately 100 miles away from the crime scene where they procceded to contact the Tennessee Highway Patrol for help.
A traffic stop was conducted where Pipkin was discovered to be wearing ballistic body armor, and had multiple firearms inside the vehicle.
Pipkin was transported to the Maury County Jail without further incident, and was charged on three counts of homicide.
As Pipkin was being escorted into the jail he told News 2's Stephanie Langston, "Self-Defense," when she asked for a comment.
"We ask those who are watching this to keep the family in their prayers and first responders in their prayers," said Sheriff Rowland.
Photo Credit: FOX17 NEWS, WKRN.