Maury Regional Medical Center reaches new record high for total patients being treated for COVID-19.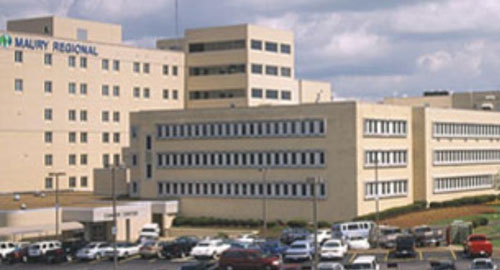 According to reports from representatives at Maury Regional Medical Center who spoke with The Daily Herald where it was stated that they have recently treated a total of 37 patients with COVID-19 last week.
This number of patients treated for the illness is a record high for the medical center where previously on September 25th the hospital was treating 34 inpatients with COVID-19.
With the number of cases being treated continuing to grow this raises concerns for the hospital since the winter months are approaching, and the flu season is just around the corner.
Alan Watson, CEO of Maury Regional Health had this to say to The Daily Herald in a prepared statement, "I am extremely concerned about our increases in COVID-19 cases and hospitalizations, especially as we near flu season."
MRMC also shared with the news outlet that "at least 32 patients have died at the medical center due to COVID-19 complications, with 28 of those patients dying in the past 64 days."
Regarding the continued growing number of patients that the hospital is seeing they are advising that the best defense against COVID-19 is wearing a mask, social distancing, and frequent hand washing.

Photo Credit: Maury Regional Medical Center.