Spring Hill Police are looking for individuals accused of stealing $1,000 worth of Nike merchandise.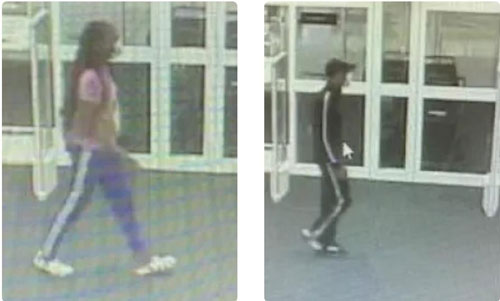 The Spring Hill Police Department released the following security photos from a local Kohl's store where on September 14th the two individuals in the photo are accused of stealing merchandise.
Officers need the public's help in identifying the two suspects who allegedly stole $1,000 worth of Nike Merchandise.
If anyone is able to identify the two suspects they are advised to contact Detective Jeff Alexander at jalexander@springhilltn.org.

Photo Credit: Spring Hill Police Department