MCSS: Bus driver charged with DUI, no students injured after Monday crash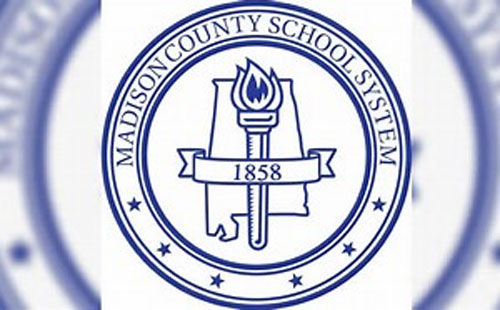 MADISON COUNTY, Ala. (WHNT) — A Madison County School System (MCSS) bus driver was charged after the bus they were driving hit another vehicle and went into a field on the side of the road Monday, according to the school system.
A spokesperson for the school system told News 19 on Monday that a bus with 10 Sparkman Middle students on board was going through the area of Dan Crutcher Road and Wall Triana Highway when the driver had a 'medical emergency.'
On Tuesday, a press release was sent out stating that after an investigation by Troopers with the Alabama Law Enforcement Agency (ALEA), the driver failed "at least one part of the field sobriety test" and was taken to the hospital for further tests.
The driver was ultimately charged with driving under the influence (other substance) by state troopers.
MCSS hasn't shared the identity of the driver, stating they wouldn't be releasing any further information at this time. ALEA also has not released the identity of the driver charged in connection with this incident, as they say it is still under investigation.
Court records show a man named Christopher Brazelton was arrested for driving under the influence (any substance), "near DAN CRUTCHER RD within the County of MADISON at or near WALL TRIANA HWY."
The court documents say Brazelton was driving a 2024 PB10500, which is a school bus model, and the address of the vehicle's owner listed on the court record is the same as the address listed online for the Madison County School System's warehouse.
Superintendent Ken Kubik made a statement about the situation saying:
In full disclosure, a concerned resident contacted our MCSS Transportation Department earlier in the afternoon to report the bus was being driven in an unusual manner for Madison Cross Roads Elementary School. MCSS sent a trusted employee to meet the bus driver to check on them. While meeting with the driver along the way and at SMS, the employee did not observe anything unusual with the driver's demeanor. The driver in question is experienced and has been with MCSS for a year without incident. The driver said they had not been feeling well over the weekend. After watching and talking to the driver for a few minutes, the employee allowed the driver to continue the route.

To be clear, MCSS would never knowingly allow an impaired driver to operate a school bus. MCSS is evaluating transportation procedures to prevent this from happening in the future. I assure you that this behavior has no place in our school district, and we remain steadfast in our mission to ensure the safety and well-being of students and staff.

No students were injured and parents were promptly notified, the MCSS spokesperson said.

MCSS officials said the bus driver's employment status with the district is pending disciplinary review and action.