An Ohio woman was tased, and arrested at a school football game after being confronted about not wearing a mask.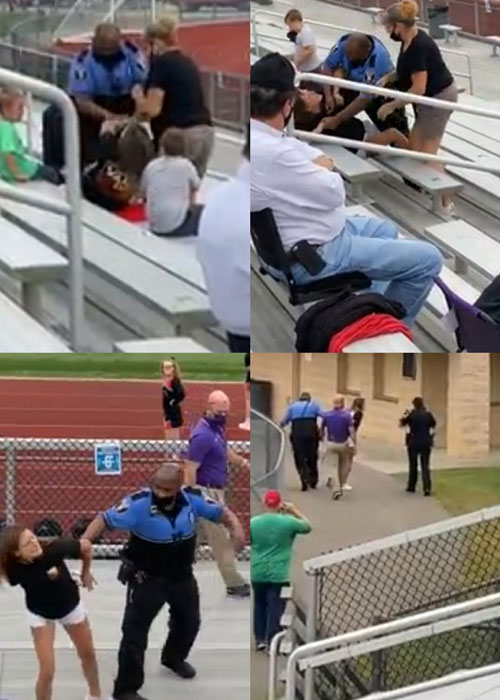 In Logan, Ohio on Wednesday during a middle school football game video was captured from the bleachers of a resource officer attempting to arrest a woman who was not wearing a mask.
The indivual recording the video can be heard saying that the woman is being arrested for not wearing a mask as the video then shows the officer use his taser on the woman's shoulder, and then places her in handcuffs.
The woman arrested was identified as Alecia Kitts who after being handcuffed, and escorted away was shown on video questioning the 2nd officer for not wearing a mask.
After the incident the video was released to social media where it has since went viral resulting in Logan Police Department releasing the following statement:
"It is important to note, the female was not arrested for failing to wear a mask, she was asked to leave the premises for continually violating school policy. Once she refused to leave the premises, she was advised she was under arrest for criminal trespassing, she resisted the arrest, which led to the use of force."
School Superintendent Monte Bainter also issued an update after the video went viral that Logan Hocking Local schools were placed under lockout protocol after receiving threats district-wide where law enforcement are investigating, and believe the threats are related to the incident at the game.
Photo Credit: Tiffany Lynn Kennedy/ from video.