40 year old Columbia man has been added to the Tennessee Bureau of Investigation's list of most wanted.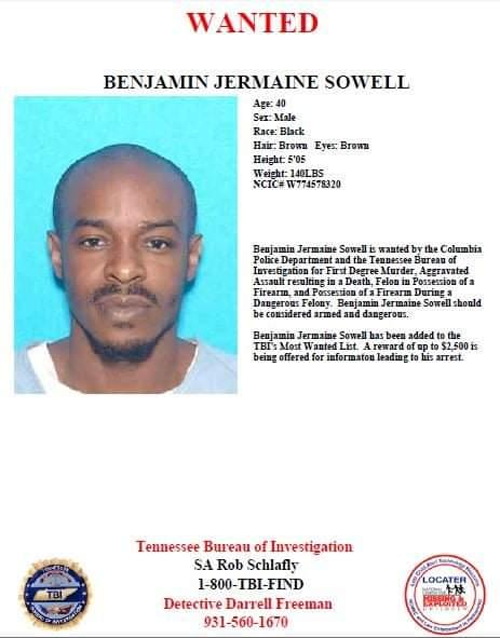 The Teneessee Bureau of Investigation released the following information regarding wanted suspect:
"Most Wanted Alert!
40-year-old Benjamin Jermaine Sowell has been added to the TBI Most Wanted list. He is wanted by the Columbia Police Department and the TBI for First Degree Murder, Aggravated Assault resulting in a Death, Felon in Possession of a Firearm, and Possession of a Firearm during a Dangerous Felony.
Sowell should be considered armed and dangerous. Benjamin Sowell is 5'5", weighs 140 pounds, and has brown hair and brown eyes.
There is a reward of up to $2,500 is being offered for information leading to his arrest. Call Columbia Police at 931-560-1670, or TBI at 1-800-TBI-FIND."