Investigator Gary Mills has been honored by the Modern Woodman of America as the Hometown Hero of Lawrence County for his 20 years of service.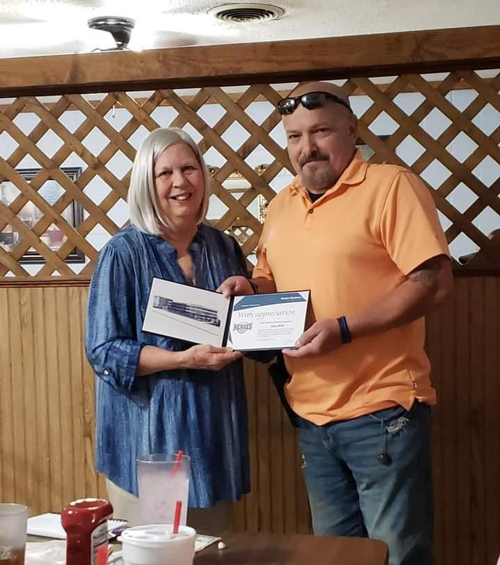 Gary has been recognized not only for his service as a long time law enforcement officer but also for serving as a coach for numerous youth sports for over 20 years.
Representatives for Modern Woodman stated "We ask a lot of our officers while they are protecting and serving, but Officer Mills' dedication to his community both on and off duty has led us to honor him with this award."
Please join use in congratulating Gary for this wonderful award and on 20 years of service to the people of Lawrence County.