The Huntsville Alabama Police Department responded to a fatal hit and run on Sunday night.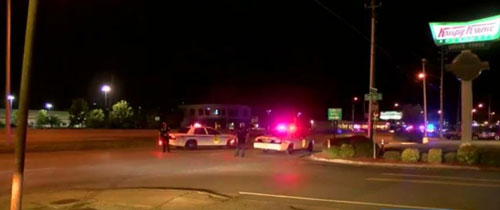 Huntsville Alabama Police Officers were dispatched around 9:00 p.m on Sunday to the area of Cook Avenue near Krispy Kreme.
Upon arrival officers discovered that an unknown motorist in a car ran over an individual who was seriously injured.
The victim was immediately rushed to a nearby hospital, but tragically died as a result of their injuries.
Authorities are requesting that if anyone has any information regarding the hit and run to please contact the Huntsville Police Department at 256-722-7100.
Photo Credit: WAFF 48.