Man charged with attempted murder after firing gun in Columbia crowd, police say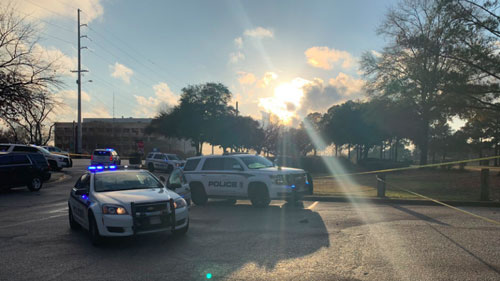 COLUMBIA, Tenn. (WKRN) — Authorities took a man into custody following a Saturday shootout involving multiple people along a Columbia street.
The Columbia Police Department said it responded to a shooting incident involving a large group who had gathered in the 800 block of Woodland Street on Saturday, Sept. 16.
Officers were at the scene as individuals on both sides of the street allegedly started exchanging gunfire.
Authorities said they detained 20-year-old Te'Kwantarius Dion Johnson after seeing him firing a handgun in the crowd.
Even though several vehicles and nearby structures were hit by gunfire, there are no reports of anybody being shot during the incident. However, one person ended up with a non-life-threatening injury when he was hit by a vehicle as it fled the scene, according to officials.
Johnson was charged with attempted first-degree murder and employing a firearm during the commission of a dangerous felony, police said. He is reportedly being held at the Maury County Sheriff's Department.
According to authorities, everyone else involved in the incident left the area and have yet to be identified. However, additional arrests may be made in connection with this ongoing investigation.
Anyone with information about the shooting is encouraged to contact the Criminal Investigations Division of the Columbia Police Department at 931-560-1670, the department's 24-hour dispatch at 931-388-2727, the department's SAFE Tip email at SAFETips@ColumbiaTN.Com, or Maury County Crimestoppers at 931-381-4900.