Columbia Fire and Rescue respond to reports of a garbage truck on fire that resulted in a road closure.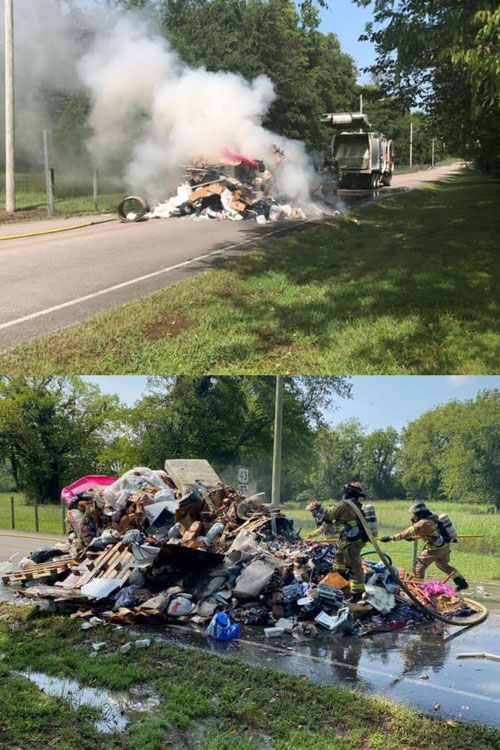 According to Columbia Fire and Rescue their units was dispatched to reports of a garbage truck on fire on Tuesday.
The Columbia Fire and Rescue released the following statement regarding the incident:
"CFR would like to acknowledge Public Works Driver Nicholas Alderson for his quick thinking this morning!
Driver Alderson was able to get his garbage truck to a safe location and remove the burning material without causing damage.
Due to this fire Ridley Park Rd will be shut down temporarily for cleanup. •••Please stay clear of this area••• #SafetyFirst #BePrepared."
Following the statement by the department crews safely extinguished the fire along with clearing the road that was opened back up.
Photo Credit: Columbia Fire and Rescue.