The Tennessee Bureau of Investigation is assisting in a arson case where a $5,000 reward is being offered.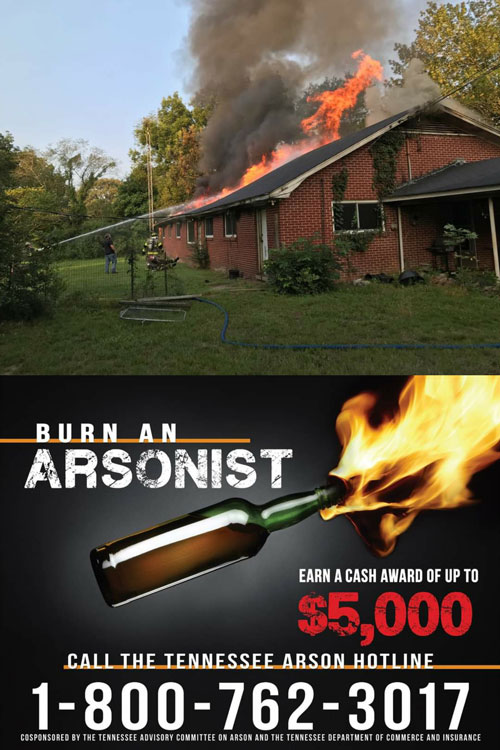 The Tennessee Bureau of Investigation released the following statement regarding a suspicious home fire:
"ALERT: A reward of up to $5,000 is being offered for information about a suspicious home fire in Gibson County on September 9th.
TBI Special Agents/Fire Investigators are assisting the Gibson County Sheriff's Office with the investigation. Authorities believe the fire at 76 Lowery Lane was intentionally set to cover up a burglary during which multiple items were taken including some unique antiques.
If you saw anything suspicious around the home on or before September 9th, call the Tennessee Arson Hotline at 1-800-762-3017."
Photo Credit: Tennessee Bureau of Investigation.