Maury County Fire Department along with several mutual aid agencies rescued approximately 24 people as well as handling wrecks due to Sunday's flooding.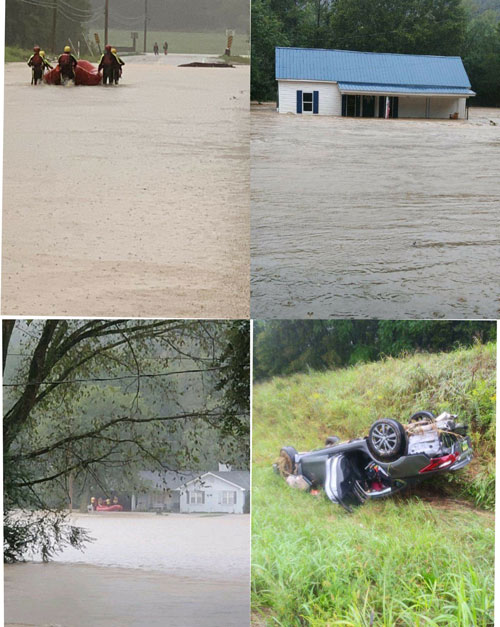 According to the Maury County Fire Department their units along with other mutual aid agencies responded to several water rescues on Sunday where approximately 24 people were rescued.
The Maury County Fire Department released the following statement:
"We appreciate the assistance of Ethridge/Lawrence County Swiftwater, Lawrenceburg FD, Mt Pleasant FD, Columbia Fire/Rescue, Spring Hill FD, and Franklin FD who all provided swiftwater teams and boats.
A special thanks goes out to Maury ECOM along with MCFD Captain Greenwell and other agency's command staff for triaging calls at the 911 center and ensuring a unified command post was created.
Several wrecks also occurred during the rain event and were handled by Engine 10's crew."
Photo Credit: Maury County Fire Department.